Professional Pest Control For Trophy Club, TX Properties
Trophy Club, TX, is a northern suburb of Dallas in Denton County with over 1,000 acres of park and environmentally secure woodlands. It's a picturesque place to call home, and no one agrees more so than the local populations of nuisance and dangerous pests. Pest activity occurs all year long here in Trophy Club, meaning our homes and businesses are exposed to the dangers of infestation, as are our yard and landscaping. If you're seeking reliable pest protection for your trees and lawn, you've come to the right place.
Trees Hurt Too Inc. is your local source for quality lawn and tree control. We are proud to service residential and commercial properties throughout Denton and Tarrant counties, and the surrounding areas. As your local plant healthcare specialists, we are proud to provide arboriculture consulting, and comprehensive lawn and tree care services. Not only will we keep pests away, but we'll also keep your vegetation healthy throughout the year. Contact us today to get your no obligation estimate, we look forward to addressing all of your lawn pest control and tree care needs.
Lawn Care Services In Trophy Club, TX
Keeping your property free of pests goes hand in hand with maintaining a healthy lawn. In fact, browning grass and unhealthy vegetation or soil is often indicative of a larger pest problem. The only effective way to keep your lawn healthy and pest-free is to rely on help from the professionals. Trees Hurt Too Inc. provides a variety of lawn pest control treatments, including termite control, borer treatments, mosquito control, fire ant control, lawn pest control, and perimeter pest control.

Our team of pest control and disease control specialists are here to help you maintain your lawn on a continual basis. Not only do we offer dependable lawn care services, but we offer moisture management services to make sure your property isn't susceptible to infestation. Call us today to schedule your appointment; we look forward to helping you.
The Importance Of Quality Termite Control In Trophy Club, TX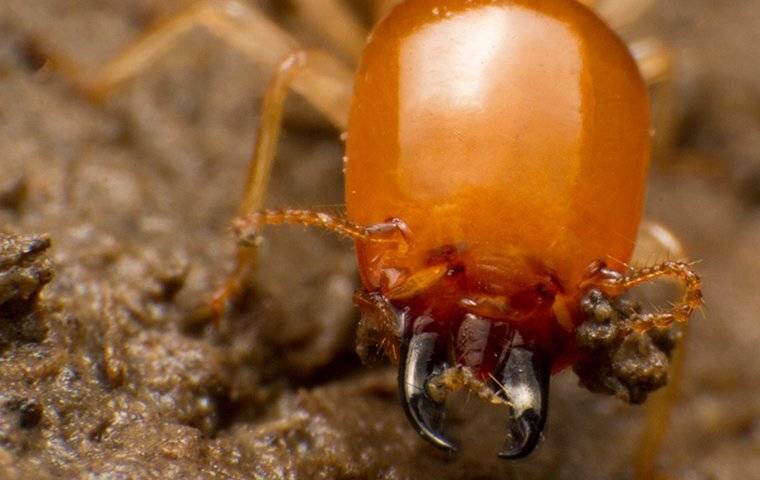 Termite damage is a humongous nightmare that no property owner wants to deal with. Why? Well, these wood-eating pests can be extremely destructive, feeding on the structural timbers of your home or business. They weaken the construction, rotting and damaging the structure until it's not a safe place to be. Not only does termite damage threaten your safety, but it's also extremely expensive.
The statistics make it evident: termite damage repair and prevention costs are very expensive. The NPMA estimates that U.S. home and business owners spend around five billion dollars every single year on termite-related services. That's a huge sum of money to spend because of some tiny little pests.
The best protection you have from termite damage is professional pest control services. Trees Hurt Too Inc. is dedicated to providing Trophy Club property owners with quality termite control and prevention services, helping to eliminate and keep these wood-eating pests away from your property all year long. Call us to discuss your termite control needs today.
Mosquito Control: Reduce The Mosquitoes In Your Trophy Club Yard Today!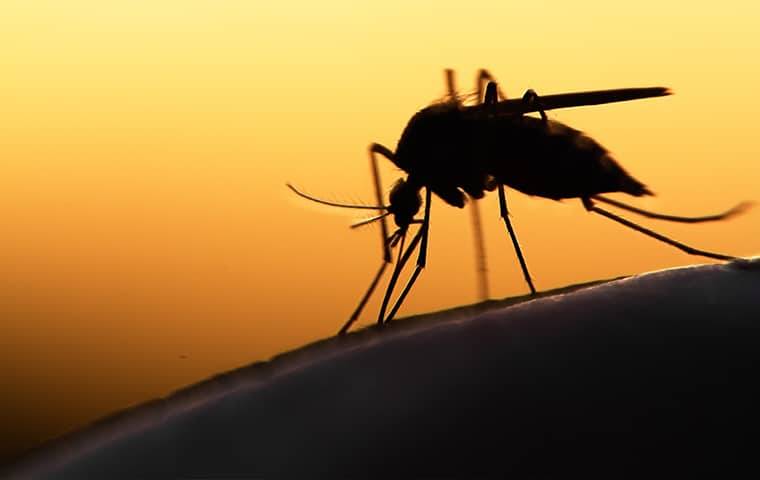 Mosquitoes are famous for giving their victims relentlessly itchy bites, but the truth is, there may be a lot more happening underneath the itch. Mosquitoes are capable of transmitting various vector-borne illnesses into their hosts, which is why it's so important to take your mosquito prevention efforts seriously. Here are some helpful tips for minimizing your exposure to mosquitoes:
Correct drainage problems (faucets, hoses, pipes, gutters, sprinklers).

Eliminate sources of standing water (containers, old tires, etc.)

Fill tree holes with expanding foam, as mosquitoes nest in them.

Install screens, or repair existing screens on all doors and windows.

Wear mosquito repellent with DEET, and clothing treated with permethrin.
These tips are a great place to start, but the most effective method of mosquito control is still help from the pest professionals. For the most comprehensive mosquito control and prevention services in the area, call Trees Hurt Too Inc. We promise mosquito-free conditions all year long, so reach out to us today to get started.
Tree Care Services In Trophy Club, TX
The presence of trees can really add a new level of beauty to your Trophy Club property, but trees are living things, and they require care just like the rest of us. It can be daunting to care for trees on your own, which is why we're here to do it for you. Trees Hurt Too Inc. is your local source for dependable tree control and weed control services. Our process starts with an on-site consultation, and a thorough tree health evaluation. Our lawn and tree package include a variety of treatments, such as fungal treatments, dormant oil tree spraying, tree and lawn fertilization, micro-inject root inoculations, insect treatments, and borer treatments. Get in touch with us to learn more.