The Trees Hurt Too Difference
What can we do for your sick trees that others can't? Our secret to success is that we know enough to know that we don't know it all. We've never tried to reinvent the wheel. Instead, we tap into the power of tree care solutions that have been used for centuries, even dating back to the Roman Empire (with a few of our own modernizations, of course). In order to protect their crops from destructive overwintering pests, Roman farmers created dormant sprays, which do zero harm to vegetation when applied during the dormant season but provide year-round protection.
The effectiveness of dormant sprays is doubled by the fact that pest activity is very low in the winter, so you'll be able to break their breeding cycles completely by treating the trees before the growing season. After we apply the spray, pests won't be able to breed in or around the tree once springtime rolls around.
Plus, our horticultural oil spray solution can be harmful to young, tender leaves that bud in the spring. Spraying during the winter eliminates the risk of harming the tree while multiplying the effectiveness of eliminating pests, pest eggs, and plant diseases. While these sprays are directed towards plant protection, they even serve to create a barrier in your yard against home-invading pests.
Our Tree Care Process
Since customer satisfaction is our top priority, we go through a very thorough process before treating your healthy or sick trees with our advanced treatment solutions. The process involves a thorough inspection, detailed treatment solutions, and, many times, follow up appointments or recurring treatments.
Inspection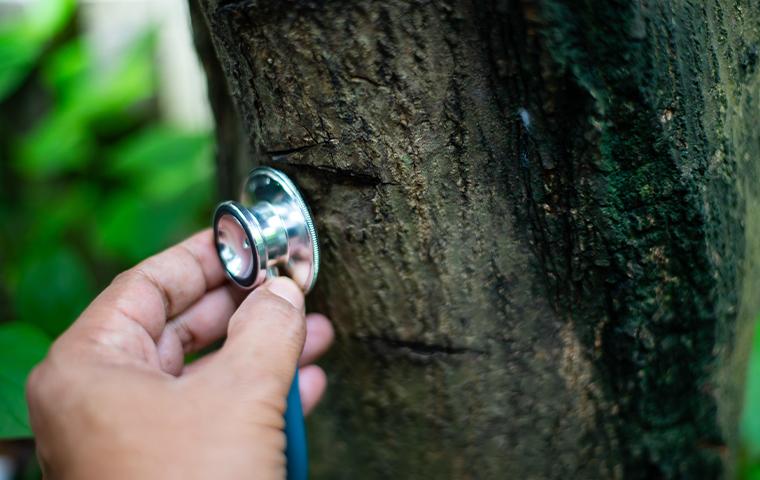 Assessing your yard for potential hazards and current problems is one of the most important parts of our advanced solutions.
Once you schedule an appointment, our Licensed Plant Health Care Professionals will be out to your property to inspect for sick trees, invasive lawn pests, and any potential attractants. We will then provide a no-obligation estimation based on the suggestions of our technicians and your budgetary preferences.
Treatment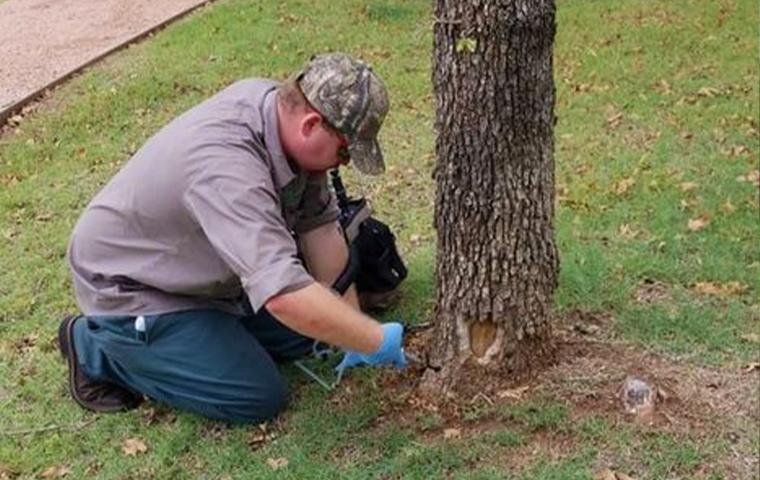 Once we agree upon a treatment plan, our technicians will schedule the proper time for treatment in order to achieve the best results. We then will treat your trees, vegetation, and yard with dormant oil tree spraying, tree fertilization, microinjection root inoculations, insect treatments, fungal treatments, and borers treatments.
All of the sick tree solutions will be implemented by our professional, licensed arborists that receive the highest quality training in tree health.
Follow up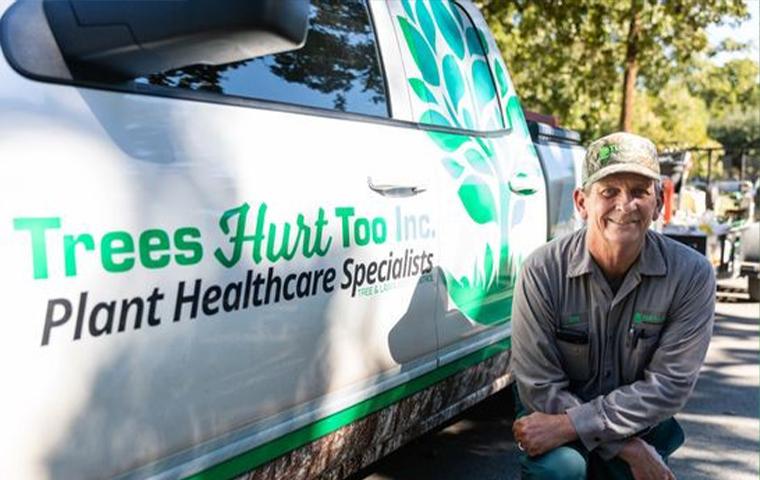 Since these protective solutions work all year long, there is not necessarily a follow-up treatment required. However, many of our continuous lawn care services also involve inspections for sick trees provided by our arborists.
Check out our other lawn care services to see which of our vast array of lawn and vegetation care you'd like to bundle with tree care.