Lawn Care In Oak Cliff, TX
If you are like most people in Oak Cliff, you want a beautiful lawn of lush, dark green grass with large, healthy trees providing shade. But getting the yard of your dreams requires hard work and experience that many people don't have. Fortunately, we do. We are Trees Hurt Too Inc. and are experts in Oak Cliff Lawn care.
At Trees Hurt Too Inc., we take pride in always putting our customers first. We want you to have a healthy, pest-free lawn for you and your family to enjoy. We offer free inspections and consultations and will never recommend a treatment you don't need. Call us today to learn more about our services and what we can do for you and your Oak Cliff lawn.
Residential Lawn Care In Oak Cliff
Everyone dreams of having a yard covered in dense, healthy grass with beautiful trees providing shade where their kids can play. Whether you want to admit it or not, you want a lawn that makes the neighbors jealous when they drive by. But having a healthy lawn requires tools, knowledge, time, and hard work, making it hard for most people.
If you want a beautiful lawn but don't have the time or experience necessary, a residential lawn care plan from Trees Hurt Too Inc. is the perfect solution. We offer many plans to fit what you want for your yard. All our plans include the following:
At least eight service visits per year
Pre and post-emergent weed control
Carbon-based fertilization
Insect control
Disease management
We can also include moisture management, care for ornamentals, and treatment against pests like fire ants, carpenter ants, fleas, and ticks.
Whatever you want for your lawn, we can help. Get the yard of your dreams without the work with residential lawn care from Trees Hurt Too Inc.
How Termite Infestations Start In Oak Cliff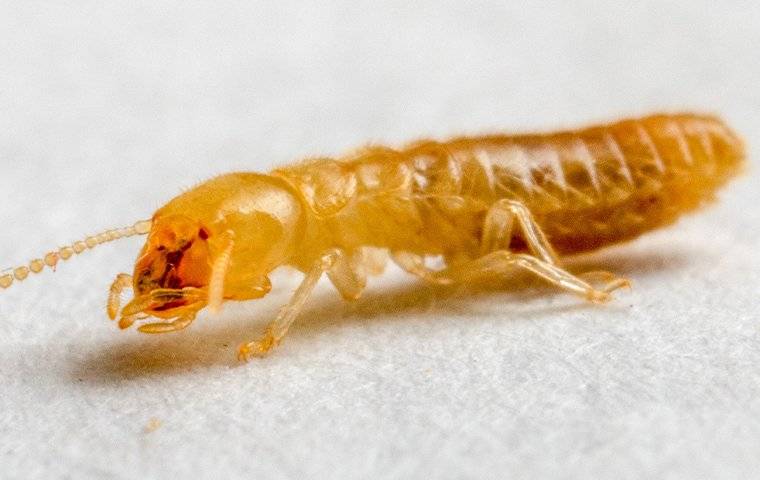 Termites are small and hard to spot, and hearing you have termites on your property can come as a shock. It may seem like termites come out of nowhere, but there are reasons a termite infestation starts on your property in the first place.
When a termite colony outgrows its current habitat and the weather warms up, winged termites, called swarmers, leave the nest, searching for new places to live. These termites look for certain conditions, including:
Untreated wood
Areas of high moisture or humidity
Woodpiles
Dead trees
Organic material touching the foundation of your home
When swarmers find these conditions, they land and start a new colony.
Call us immediately if you have termite swarmers or a termite infestation on your property. We will use the safest and most effective termite control techniques to eliminate these destructive pests and keep them from returning so your trees, yard, and home are safe.
How Effective Are Tree Injections In Oak Cliff?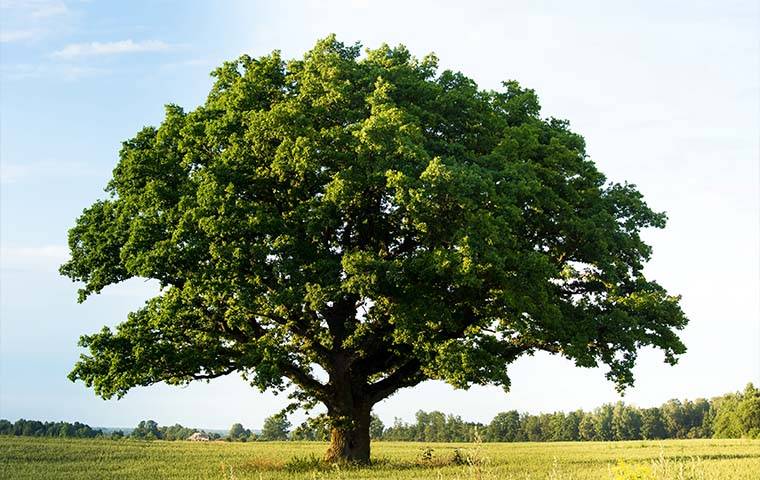 Keeping trees healthy is a complicated process, but ensuring your yard looks its best and remains healthy is critical. At Trees Hurt Too Inc., we have a staff of professional arborists we call tree doctors who specialize in keeping your trees healthy. One of the techniques we use to do this is tree injections.
Microinjection technology for trees is the cutting edge of tree protection techniques. Instead of spraying the exterior of a tree, one of our trained tree doctors will inject an IV directly into the tree. These injections will spread pesticide throughout the tree for two years. We use injections for:
Eliminating existing borers
Oak wilt disease
Micronutrient deficiencies
Fire blight
Vascular fungal problems
Prevention of all types of pests
Our injections will keep your trees healthy without damaging the surrounding grass or flowers.
If you'd like to talk to one of our trained arborists about tree injections for your Oak Cliff lawn, contact us today for a free consultation. We'll inspect your yard and determine the best course of treatment to keep your trees healthy.
Residential Tree Service In Oak Cliff
Healthy trees are a critical part of any yard. They provide decoration, shade, and even entertainment if you add a treehouse or a fort for kids to play in. They are also crucial to lawn health, providing moisture control for your yard. Unfortunately, many trees in Oak Cliff are unhealthy, which we classify as sick. The good news about sick trees is that they can be nursed back to health with the help of our tree doctors, but if they are left untreated for over a year, the tree will most likely die.
To nurse your sick trees back to health, we use a combination of dormant sprays, tree fertilization, microinjection root inoculations, insect and fungal treatments, and borer treatments. With proper tree service, we can return your sick and scraggly trees to the powerful, healthy, shade-producing beauties that bring your yard together.