Professional Pest Control For Midlothian, TX Properties
Located just 25 miles southwest of Dallas in Ellis County, the city of Midlothian, TX is a wonderful place to live, work, and play. With a population of about 30,000, Midlothian is one of the fastest-growing cities in the DFW metroplex. As the number of humans increases, so does the number of pests, and that means our homes and businesses are in danger of experiencing pest infestation. Not only can infestation harm us, but it can do a real number to our yards and landscaping.

The most effective way to keep your landscaping healthy is to contact your local arbor and tree-care experts. Trees Hurt Too Inc. is proud to provide quality lawn and tree control to properties throughout Ellis County and the surrounding areas. As your local plant healthcare specialists, we are proud to provide arboriculture consulting and comprehensive lawn and tree care services. We offer a variety of lawn pest control treatments, including termite control, borer treatments, mosquito control, fire ant control, lawn pest control, and perimeter pest control. Call us for your detailed estimate.
Lawn Care Tips For Property Owners In Midlothian, TX
Maintaining a healthy lawn is crucial in preventing pest infestation. Unfortunately, it can feel overwhelming to be faced with an entire lawn to care for on your own. The good news is that there are some things you can do to protect your property. Here are some useful lawn care tips for you to implement around your Midlothian home or business:
Eliminate weeds and moss because they block air and nutrients from getting to the soil.

Repair bare spots around the lawn to prevent them from spreading.

Aerate your lawn to make the soil permeable, allowing access to water and nutrients.

Keep your lawn well mowed and watered, maintaining proper drainage throughout the property.
These tips are good to keep in mind, but the truth is, keeping your yard in good shape isn't easy. That's why professional lawn care services are the best way to go. Trees Hurt Too Inc. is here to help. We are highly experienced in providing complete lawn treatments to keep your property healthy all year long. Our lawn care services give you the continued protection you deserve, and we won't stop until you're completely satisfied. Reach out today to learn more.
A Guide To Quality Tree Care In Midlothian, Texas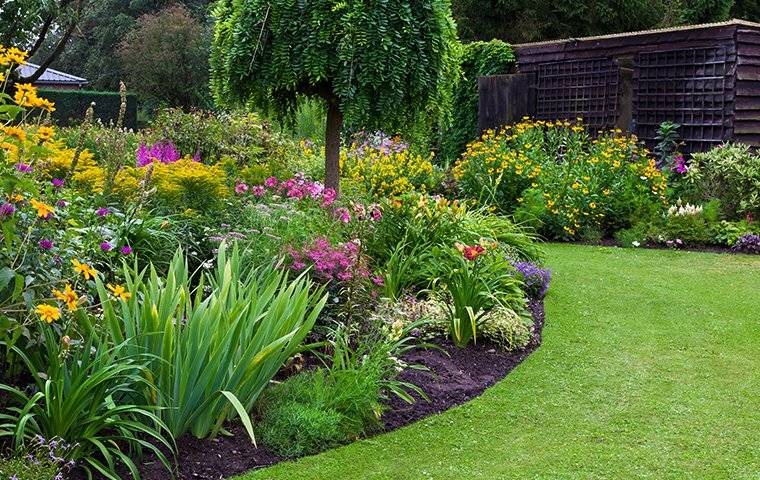 Many property owners assume trees don't require as much attention as other aspects of your property, but the fact is that trees need proper care and maintenance just like all living things. Trees can get sick, and many environmental factors are threatening the wellbeing of your trees.

Some of these threats include moss, which smothers the tree as it grows, carpenter ants, wood-boring beetles, webworms, and other pests. When pests harbor inside of a tree, they kill the tree from the inside out. Tree damage can have a larger effect on your overall property if it's not tended to properly. That's why professional tree management services are so important.

Here at Trees Hurt Too Inc., we offer complete tree care services to meet your needs. Our lawn and tree package includes a variety of treatments, such as fungal treatments, dormant oil tree spraying, tree, and lawn fertilization, micro-inject root inoculations, insect treatments, and borer treatments. Our team of fully licensed and insured plant and tree care professionals is experienced in curing sick trees, fertilizing trees, and using horticultural sprays to kill off insect activity. Contact us to get started.
The Benefits Of Perimeter Pest Control In Midlothian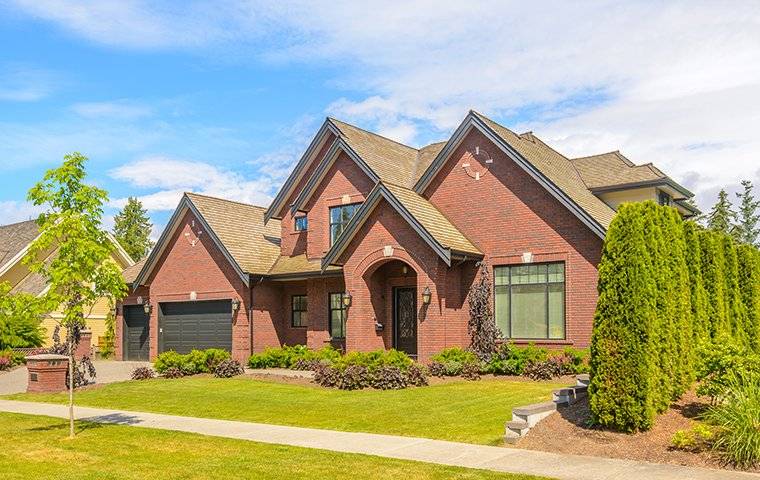 When it comes to pest infestation, there's never just one culprit, there are usually many more lurking around. That's why tackling the problem in a big picture way is the best approach. Here at Trees Hurt Too Inc., we offer comprehensive perimeter pest control solutions that give your Midlothian property thorough coverage from infestation.

There are many benefits of perimeter pest control, as it offers a large-scale method of prevention. By treating around the entire perimeter of the property, rather than isolated spots and active areas, we're able to cover every inch, every entry point, and every crack and crevice. Perimeter pest control is thorough and encompasses the entirety of the property.

Our preventative perimeter applications help protect your home or business from infestation moving forward. We work hard to customize a treatment program tailor-made to fit your needs. Contact us today to get your no-obligation estimate. We look forward to addressing all your lawn pest control and tree care needs.
How To Keep Fire Ants Away From Your Midlothian Home
A fire ant infestation can be very hard to eliminate. Before you can even address the issue, colonies have likely spread throughout your property, and it's almost impossible to get them all on your own. The best plan of action when it comes to ant infestation is to take preventative action. Here are some effective ways to keep fire ants away from your home:
Clean up spills and crumbs; keep food in tightly sealed containers.

Don't leave pet food out and store it in sealed plastic containers.

Maintain a high level of cleanliness and practice proper sanitation.

Pick up any fallen fruit from around trees and remove ripe fruit from trees.

Regularly mow your lawn and keep all vegetation well-trimmed.

Turn mulch every few weeks to reduce moisture build-up.

Wipe down counters, sticky jars, and food residue.
Unfortunately, even if you implement all the measures above, fire ants may still find their way inside. If you discover any ant activity or think you may have an infestation on your hands, call the team at Trees Hurt Too Inc. today. We offer complete fire ant control and prevention solutions that local homeowners and their loved ones can rely on all year long.