Excellent, High-Quality Lawn Care & Pest Control Services In Mansfield, TX
Mansfield is a suburban city in Tarrant County that many people are proud to call home. Whether you enjoy the heat or our charming downtown area, Mansfield has something for everyone. Mansfield is also home to Trees Hurt Too, a lawn care and pest control provider that offers excellent services for residents in Mansfield and throughout the surrounding communities. If you're looking for high-quality lawn care solutions and pest control strategies, look no further than Trees Hurt Too. Give us a call today to get started.
Professional Lawn Care In Mansfield, TX
One of the best parts of owning a home is getting to walk out into a bright, green, beautiful lawn. Unfortunately, many homeowners simply don't have the time to give their lawn the care and nutrients it needs to thrive. If you want to experience a beautiful lawn without dealing with the hassle of maintaining it yourself, the professionals here at Trees Hurt Too have you covered. Our lawn care services utilize all-natural and organic fertilizers to ensure your grass has the nutrients needed to grow stronger, deeper roots. With our skilled technicians on the job, you can trust that your Mansfield lawn will receive everything it needs to grow healthy and vibrant. Get in touch with the professionals from Trees Hurt Too today for more information about our customized, high-quality lawn care options.
How To Control The Rodents On Your Mansfield Property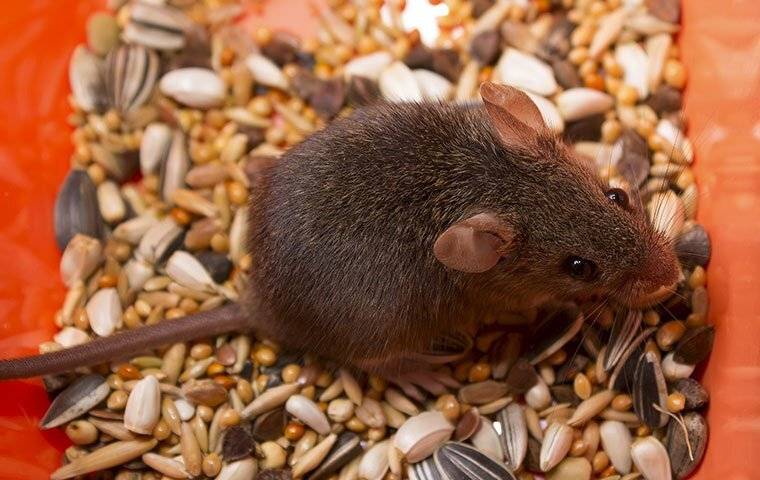 Texas is home to many different species of rodents. Although rodents come in many different shapes and sizes, all rodents share one characteristic: sharp front incisors that grow continuously throughout their lives. To keep their teeth from growing too long, rodents will chew on almost anything, which is a major problem for Mansfield homeowners. Invading rodents will gnaw on your furniture, electrical wires, pipes, and personal belongings. To protect your Mansfield property from rodents, implement the following rodent prevention tips.
Store your leftover food and pantry items in sealed, airtight containers.

Clear thick foliage and overhanging tree branches away from the exterior of your property.

Eliminate excess moisture and organize your storage spaces.

Keep your kitchen and eating areas clean.

Seal cracks and crevices in your foundation and exterior walls.

Keep your garbage cans sealed and stored away from the perimeter of your property.

Pick up uneaten pet food, especially at night.
Rodent prevention tips are helpful, but they aren't a replacement for professional rodent control services. Reach out to Trees Hurt Too to learn more about all of our rodent control services.
Termite Control: What Mansfield Residents Ought To Know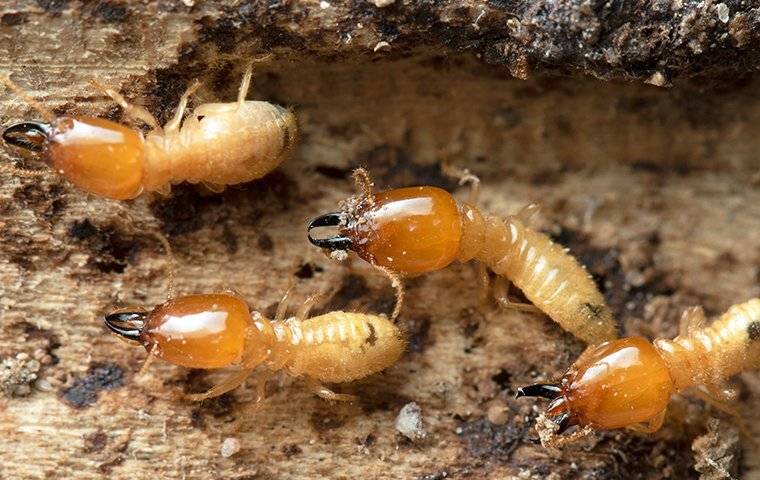 There are many different species of pests found here in Mansfield and throughout Texas. Out of the wide variety of pests that can get into your home, termites are the most destructive. These small, social insects live in massive underground nests that can contain anywhere from thousands to millions of individual termites. Left undetected, termites can cause extensive damage to your Mansfield property within a relatively short period of time. Even a small colony of termites can eat through an entire 2x4 plank in less than six months. When it comes to controlling termites in and around your Mansfield property, here's what you should know.
Termites love moisture. One of the best things you can do to deter termite activity is to eliminate sources of excess moisture.

Termites are extremely destructive. Each year, termites cause more damage than fires, earthquakes, and storms combined.

Termites are called "silent destroyers" because they can cause serious damage without being detected. Many termite infestations are only discovered after extensive damage has already occurred.
If you believe termites are living in or around your Mansfield property, the professionals from Trees Hurt Too can help. We provide a wide range of pest control options, including termite control. We have the experience needed to identify, eliminate, and prevent termite infestations throughout the entire year.
Do You Need Tree Care In Your Mansfield Yard?
Trees are often an overlooked and underappreciated part of a beautiful lawn. They provide coverage and privacy, produce clean oxygen, and increase the value of your property by over 25%. However, it's often difficult to find the time and dedication needed to keep your trees healthy and vibrant. The most effective way to give your trees what they need to thrive is with professional tree care services from Trees Hurt Too. We have what it takes to provide excellent services that protect your trees from disease, unfavorable weather conditions, and damage due to insects. We begin our tree care services with a free evaluation of your trees and shrubs. Once we identify what your trees need, we'll provide services designed to fertilize your plants and provide nutrients that will help them grow stronger and healthier than ever. Reach out to the professionals here at Trees Hurt Too for more details about our customizable tree and shrub care services.