Expert Pest Control Solutions ln Irving, TX
Just 20 minutes northwest of Dallas, the city of Irving, TX is a great place to call home. Founded in 1903 and incorporated in 1914, our city is packed with history. Unfortunately, it's also packed with pests. That's right, local pest populations love it here in Irving, which means pest infestation is an ongoing concern. Not only is your property at risk, but so is your yard and landscaping.
If you own a home or business here in Irving, it's a good idea to address your lawn pest control needs. Getting help from the experts is the best way to go, and that's where we come in. Trees Hurt Too, Inc. is a team of fully licensed and insured plant and tree care professionals. We are passionate arborists and tree-care experts, providing complete arboriculture consulting and plant health care to properties across the DFW metroplex.
Fungal treatments

Lawn and tree control

Lawn pest control

Moisture management

Tree and lawn fertilization

Tree disease control

Weed control
We also offer interior and exterior pest control services, such as termite control, borer treatments, mosquito control, fire ant control, lawn pest control, and perimeter pest control. With cost-effective pricing and customized treatments, you can count on us to bring you the lawn care you deserve. Contact us today to request your free, no-obligation estimate.
What Is Core Aeration & How Does It Benefit My Irving Lawn?
Aeration is a way to treat compacted soil. There are many ways that soil gets compacted, like foot traffic and the use of heavy machinery. When air and water can't penetrate the ground, the seeds and roots don't stand a chance at surviving.
Core aeration uses mechanized equipment to punch holes into the ground, creating fractures in the soil. This helps relieve the effects of compacted soil, allowing water, air, and nutrients to get in. With regular access to air, water, and nutrients, the roots of the plants and vegetation can grow stronger and deeper into the soil. This leads to a healthy, thriving, lush lawn throughout the year.
For comprehensive core aeration services, you can count on the team at Trees Hurt Too, Inc. We offer customized lawn care solutions, working with you to develop the best approach for your lawn and your particular property. Get in touch with us today to learn more about our core aeration services.
Irving's Complete Guide To Tree & Shrub Care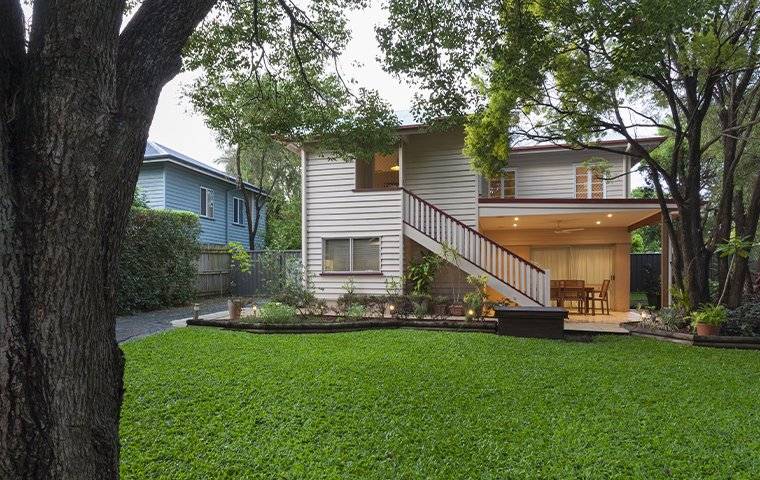 Your Irving property involves more than just the structure itself; it includes the landscaping, such as the lawn, trees, and shrubs. Keeping the landscaping healthy and pest-free is crucial for maintaining a safe property.
Our tree and shrub care solutions provide Irving property owners with:
Tree health evaluation, including complete inspection of the yard and surrounding areas.

Use of proper pest control or natural, organic fertilizer to improve lawn health.

Horticultural spray is applied during the dormant season to control adult insects and eggs.

Lawn and tree care package, including dormant oil tree spraying and tree fertilization.

Micro-inject root inoculations, insect treatments, fungal treatments, and borer treatments.
To keep your lawn safe, rid your grass of insects, and effectively care for your trees and shrubs throughout the year, get in touch with Trees Hurt Too, Inc. We are here to provide you with the complete landscape pest removal services around.
How Do I Keep Mosquitoes Away From My Irving Lawn?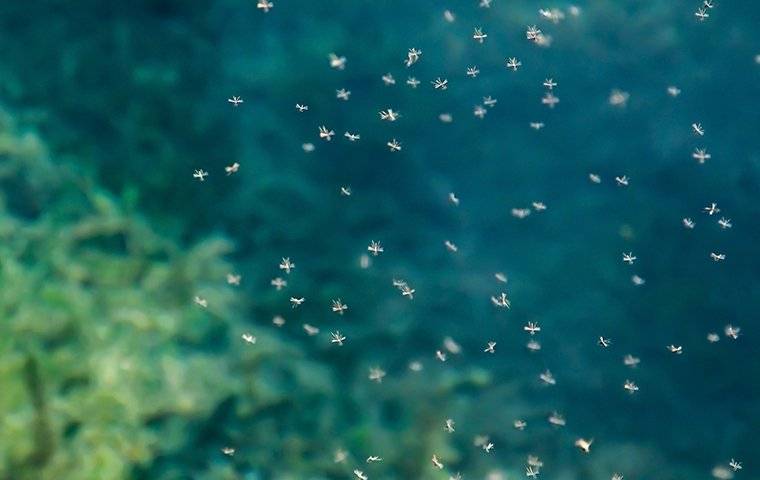 Mosquitos are a year-round presence here in Irving, and they are more dangerous than many of us think. Mosquitoes are vector pests that are capable of transmitting a long list of illnesses into their hosts, and they're known for nesting and breeding throughout the yard, lawn, or garden.
If you want to be proactive in your efforts to avoid mosquitoes, consider the following preventative tips:
Divert water away from the house by maintaining gutters and downspouts.

Eliminate sources of standing water such as birdbaths, toys, buckets, tires, etc.

Keep vegetation well-trimmed and keep the grass short to reduce harborage areas.
For guaranteed mosquito control services, we recommend reaching out to pest professionals. Trees Hurt Too, Inc. is here to eliminate and prevent mosquito activity around your lawn. Call us today for all your mosquito control and prevention needs. We'll schedule your initial inspection and get started right away.
Perimeter Pest Control: Five Facts For Irving Homeowners
Perimeter pest control is a great way for local homeowners to block pest access into their properties. It is essentially an outer barrier protection to eliminate pests and prevent them from entering your foundation and house at large.
Here are five facts about perimeter pest control:
1. It focuses on prevention, stopping pests from entering your property in the first place.

2. It is a non-invasive process that doesn't involve any chemical application inside your home.

3. It protects your landscaping and lawn from pest activity, dealing with trees and shrubs around your home.

4. It deals with all kinds of household and plant-eating pests like ants, spiders, occasional invaders, and others.

5. It covers common entry points like cracks in the foundation, outside openings, loose vents, and mortar joints.
For complete perimeter pest control that you and your loved ones can rely on, contact the team at Tress Hurts Too, Inc. today. We are eager to provide you with year-round protection from pest activity, keeping both your home and your lawn safe. Call today to learn more.