Professional Pest Control In Highland Park, TX
Located just miles from downtown Dallas, Highland Park is a beautiful place to live and work. Our numerous well-maintained parks offer enjoyable recreational activities throughout the year, our restaurants offer the best in seafood, Tex-Mex, and everything in between, and our shopping centers provide everything you could ever need or want. Whether you spend your days working in Highland Park, raise a family here, or settle down after retirement, there's no better place to live and work.
You do everything you can to maintain your property in our beautiful community, and part of that maintenance is ongoing pest control. Pests are a part of life in Highland Park, but they don't have to be a part of your home or business. Because of the destructive nature of pests, it's best to protect your property from them all year long. Trees Hurt Too Inc. offers Central Dallas County pest control to the residents and business owners of Highland Park. Our services not only protect your structures from pests but also the landscaping you work so hard to maintain.
Residential Pest Control In Highland Park
If you don't currently have lawn and home pest control for your Highland Park property, it's time to ask yourself why not. Our climate lends itself to pest activity throughout all twelve months of the year, so your home is at risk of a pest infestation every day without protection.
No one wants to see their trees and plants dying because pests are eating them, their family getting sick because pests are spreading diseases, or their home damaged because pests have moved in. With Trees Hurt Too Inc., you'll receive the services your home and yard need to stop invading pests, so everything and everyone is protected.
Even if pests have already gotten into your home, it's not too late to stop them. We offer pest control for active infestations that thoroughly and efficiently eliminate the pests in and around your house. We'll then provide the preventative services necessary so you won't have to deal with the problem again.
What Everyone In Highland Park Should Know About Mosquitoes & Dangerous Diseases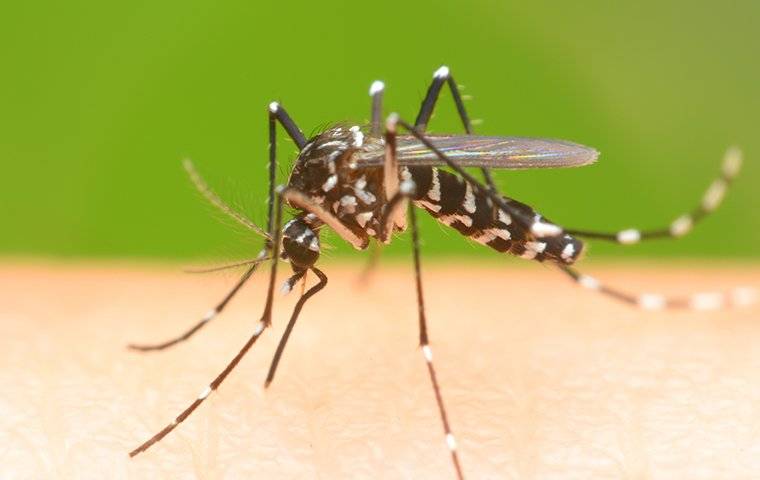 If mosquitoes were simply a nuisance pest, they would still be one of the worst. However, the fact that they are the deadliest animal in the world seems fitting for these tiny biting insects. No one likes mosquitoes, and we all have good reasons to want to avoid them: Not only do they cover us in itchy bites, but they also spread dangerous diseases.
What diseases carried by mosquitoes are transmitted in Highland Park? Thankfully, not every disease mosquitoes have is common in the United States. However, there are a few we need to look out for here in Texas. These include the West Nile virus, chikungunya, dengue, and Zika virus. Although most people who contract these illnesses fully recover, in some instances, people will develop severe, persistent, or even deadly symptoms.
Avoiding mosquitoes whenever possible is the best way to prevent yourself from getting bitten and possibly contracting a disease. Although avoiding mosquitoes completely is impossible, you can reduce their numbers with mosquito control from Trees Hurt Too Inc. Our use of In2Care Mosquito Traps provides constant control that is safe for your family, pets, and vegetation.
The Benefits of Perimeter Pest Control In Highland Park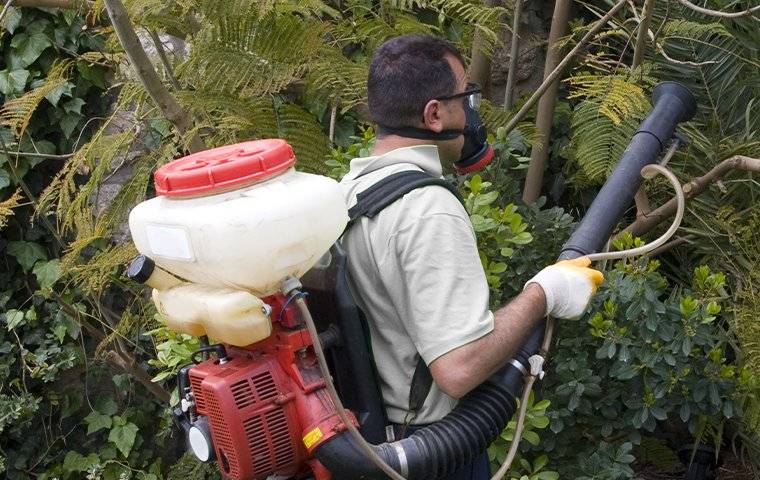 When you live in Highland Park, year-round pest control is more of a necessity than an option. Pests are active all year and can get into your house in every season. Because of that, you must protect your home all year with preventative pest control. This doesn't mean you must have a pest control company spraying harmful chemicals inside your house every month. The most effective pest control programs are the ones that are rarely treated inside your home at all.
Trees Hurt Too Inc. offers home perimeter pest control services to protect your house all year long. As its name implies, perimeter pest control creates a protective barrier all around the exterior perimeter of your house. This stops pests from getting inside. With regular perimeter treatments, you can rest assured that your home's protection remains constant year-round. Contact Trees Hurt Too Inc. for the most effective pest control in Highland Park.
Commercial Pest Control In Highland Park
A pest infestation in your restaurant puts your food at risk of contamination. A pest infestation in your retail store puts your merchandise at risk of damage. A pest infestation in your office building puts your employees at risk of illness or injury. No matter your industry, your business is at stake when pests show up.
To protect your business, you need the best commercial pest control company working for you. Tree Hurt Too Inc. provides the commercial pest control services you need, backed by our 100% satisfaction guarantee. Our treatments are tailored to your business's unique needs so that you can be assured of their success. Whether you are fighting a current pest problem or are hoping to avoid a future one, we offer the services you need.