Professional Pest Control For Grapevine, TX Properties
Here in Tarrant County, Grapevine, TX, people take pride in their homes. That means they care about quality care for their lawn and trees. After all, the yard is a lot like the face of the house; it's the first thing passers-by notice. If you are a Grapevine homeowner, you need effective lawn and tree care if you want your home to look as good as possible. Effective lawn care isn't just about aesthetics either. A healthy, well-maintained lawn helps to keep pests away.
At Trees Hurt Too, Inc., we offer lawn and tree care packages for every home and budget. Don't let your lawn make your whole house look bad. Contact us today to get started with professional lawn and tree care services.
The Secret To A Beautiful Grapevine Lawn
A healthy lawn can do a lot for a home. It makes it look nicer; it keeps pests away; it provides a nice place to relax. That's why you need professional lawn care from Trees Hurt Too Inc. We offer three annual packages that will keep your lawn healthy and beautiful all year long.
Our Lawn Package Annual includes eight services a year, free-reservices, natural lawn fertilization, weed control, lawn insect control, fungus control, brown patch removal, root zone moisture manager, and chemical-free mosquito control. To make it better, we offer a money-back guarantee.

The Lawn & Ornamental Annual includes everything in the Lawn Annual package, but with ten services a year, and adds on an ornamental tree and shrub fertilization.

Finally, the Total Annual Package includes everything in the previous two plans. However, with this plan, your lawn is service 12 times a year. This plan also consists of a termite warranty, flea and tick control, and carpenter ant control.
We offer lawn services for every home and budget. Give us a call today to get started.
What Smells Do Mosquitoes In Grapevine Hate?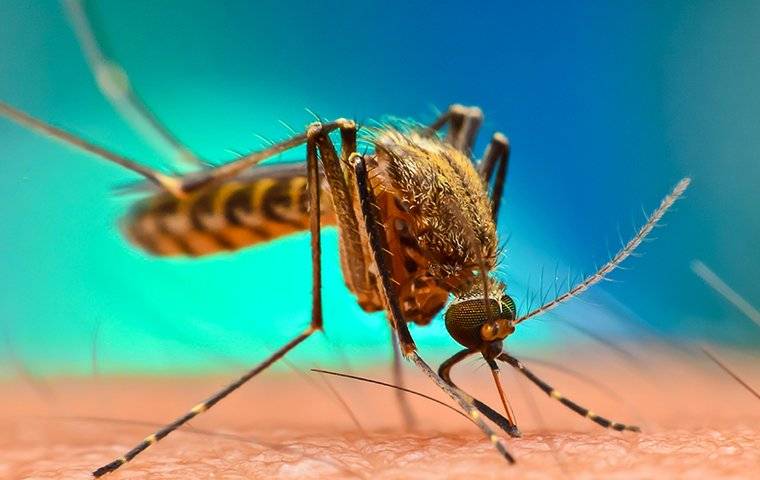 It's no secret that mosquitoes are annoying. However, many people don't know just how dangerous they can be too. Mosquitoes are known to spread many harmful bloodborne illnesses. As such, it's essential to take the necessary steps to limit their numbers around your property. Many people turn to the use of smells to repel mosquitoes. Therefore, you need to know the smells that mosquitoes hate.
These include:
Lemon eucalyptus oil
Lavender
Thyme oil
Peppermint
Basil
You should also consider partnering with the professionals here at Trees Hurt Too Inc. We offer effective mosquito control services that you can count on to reduce mosquito populations around your property. Contact us today to learn more.
How To Tell If You Are Ready For Termite Season In Grapevine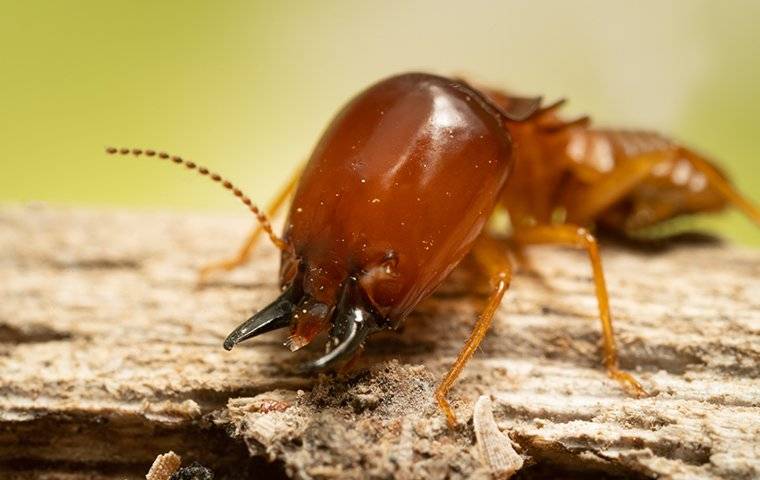 Termite season is the time of year when termites swarm—set out to create new colonies. This is when they are most active and when your home is most at risk of termite damage. Termite season typically lasts from spring into early fall. To get prepared for termite season, you need to be sure your home is protected from termites as best as possible.
This includes removing any factors that attract them and sealing off potential entry points.
Remove or replace water-damaged or decaying wood in the home.
Use dehumidifiers in poorly ventilated areas.
Fix leaks.
Fill in cracks in the foundation.
Limit wood-to-soil contact around the home.
Store firewood away from the exterior of the home.
You should also contact Trees Hurt Too Inc. for professional termite control services. Call us today to learn more.
The Trick To Keeping Your Beloved Grapevine Trees Healthy
Trees aren't just beautiful; they are an integral part of any yard's ecosystem. Their root systems aid in moisture management and trees provide shade and privacy. Unfortunately, a sick tree can be quite the detriment on a lawn.
Spotting a sick tree isn't always easy. That's why it's essential to have professionals make annual inspections. That way, the tree can be tended to as soon as possible, raising its chances of survival.
When we treat a sick tree, we use dormant oil tree sprays, tree fertilization, root inoculations, insect treatments, fungal treatments, and borers treatments. These help to protect your tree from anything that might harm it, including breeding pests that can damage it. We use these sprays in the winter when the tree is dormant to keep from harming the budding leaves. These sprays also help create a pest barrier around your yard, helping other plants and your home remain pest-free.
To schedule an initial tree inspection, contact us today.