Lawn Pest Control In Grand Prairie, TX
The Dallas-Fort Worth Metroplex is home to many cityscapes, including the fifteenth largest suburb in Texas: Grand Prairie. This unassuming commuter location is home to over 175,000 residents and is often referred to by the common nickname 'G.P.' Grand Prairie is the ideal bedroom community, only a few miles away from the major cities of Dallas, Cedar Hill, Midlothian, and Mansfield. Whether you're a young professional or a visiting 'snow birder,' Grand Prairie offers a little something for everyone.
If there's one thing Grand Prairie homeowners love, it's green lawns and lush gardens. What they don't love, however, is the onslaught of pest activity that makes it harder than ever to maintain a thriving property. Pests like ants, webworms, and wildlife creatures create havoc in your lawn and landscaping. Given enough time, they could start to significantly impact your grasses, your bushes, and even your trees.
That's where Trees Hurt Too Inc. steps in. After years of experience in the pest control and lawn management business, we combined our passion with our profession to provide powerful lawn solutions for struggling homes in Grand Prairie. Protect your residential or commercial property right away by calling Trees Hurt Too Inc. at your earliest convenience.
Do-It-Yourself (DIY) Or Professional Lawn Care; Which Is Better For Your Grand Prairie Lawn?
The health of your lawn is intrinsically linked to the health of your home. Any pest infestation has the potential to limit your family's wellbeing, as well as the health and happiness of ornamental plants and trees. You need a qualified pest control service to make a difference around your Grand Prairie property tangibly.
At Trees Hurt Too Inc., we offer a unique lineup of pest control services tailored for lawn, garden, and landscaping health with:
Responses to service requests within 24 hours
100% satisfaction guarantees for all customers
On-site inspections from qualified pest control pros
Free quotes for Grand Prairie property owners
Pro Shield Program opportunities
Pet and family-friendly products to alleviate pest pressure
Don't wait for lawn pest needs to become dire. Reach out to Trees Hurt Too Inc. to book an initial home inspection or submit an online contact form to discuss residential or commercial pest control services.
The Best Way To Get Rid Of Fire Ants From Your Grand Prairie Property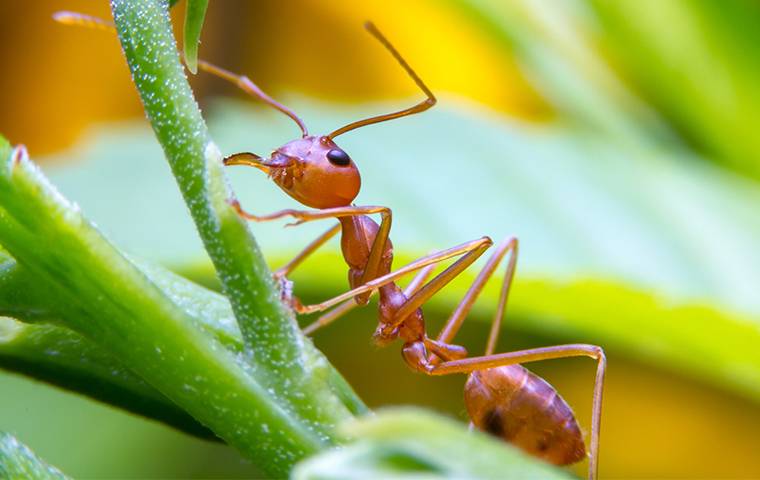 Fire ants are far more than just a lawn nuisance. In fact, these tiny pests can pack quite a punch on people and animals alike. The venom in a fire ant sting is extremely painful and is often described as 'fire' moving through your body. Stings remain visible for several days, and may appear to be large, raised welts on the skin.
The best possible way to get rid of fire ants around Grand Prairie is to rely on the comprehensive pest control treatments of Trees Hurt Too Inc. After almost 25 years in the business, we have the tips, tools, and tricks of the trade – guaranteed. Submit an online contact form to get connected with a pro now.
How Lawn Maintenance Can Keep Pests Off Your Property In Grand Prairie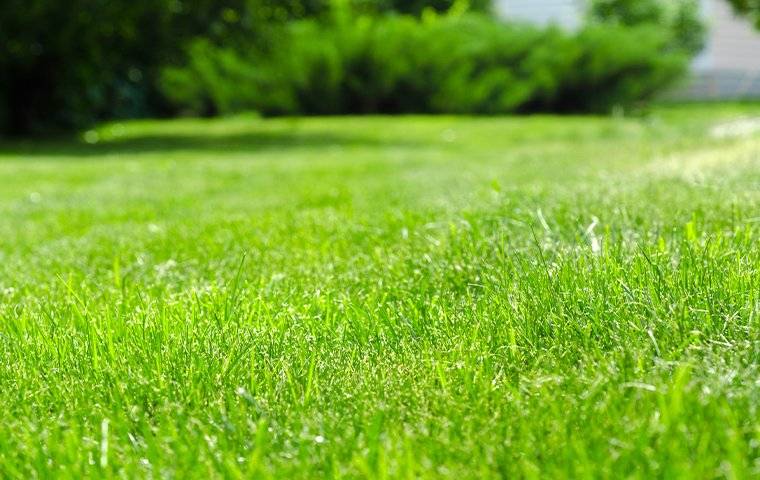 Lawn maintenance isn't just great for your plants but pest control as well. When you secure a pest control plan with Trees Hurt Too Inc, you can expect:
Consistent updates about the health and wellness of your plants
Recommendations and advice for future landscaping
Available lawn care and tree care options
Secure your lawn with the best of the best at Trees Hurt Too Inc. We're ready to learn how we can help you more.
Grand Prairie's Complete Guide To Tree And Shrub Care
Maintaining trees and shrubs is one thing, but caring for them after a pest infestation is quite another. Some of the most common infestation pests in the Grand Prairie area include chinch bugs, webworms, grubs, and beetles. Once these pests have established themselves in grasses or trees, they can become extremely difficult to remove without help. Lawn pests can consume vegetation, chew on leaves, and destroy root systems. What's more, they can overwinter in your soil, returning in the spring to cause additional problems in the yard.
If your trees or shrubs are currently recovering from a lawn pest attack, follow these helpful suggestions:
Regularly apply the correct amount of fertilizer to trees, greenery, and associated shrubs. Ongoing fertilization programs will help to increase health over time significantly.
Water all trees and shrubs using the seasonal rule of thumb. In general, water infrequently and deep, avoiding the hottest parts of the day whenever possible.
Get ongoing tree care and maintenance from the folks at Trees Hurt Too Inc.
Put your trust in a team that cares. Trees Hurt Too Inc. is standing by to receive your call at any time to get started on our professional tree care services.