Lawn Care And Pest Control Needs For Fort Worth, Texas
How can anywhere else compare to Tarrant County's Fort Worth? With all the area offers, from sports to art and culture, to the architecture and unique neighborhoods, it can't be beaten! The only place that could be better than Fort Worth, Texas, is a place without pests, but unfortunately, such a place doesn't exist! To make Fort Worth as close to perfect as possible, Trees Hurt Too, Inc. is dedicated to keeping the area safe from pests and supplying the lawn and tree care needed to keep these properties picture perfect!
Our mission is to provide the best and highest quality of services at a cost-effective price. We understand that lawn care and pest control go hand in hand when it comes to keeping your property healthy. To learn how Trees Hurt Too, Inc. can help you with pest control and yard maintenance, give us a call or fill out the contact form on our website. In a short time, you can receive a free estimate with no obligation and get started with the services you need for a happy and healthy property.
Six Tips To Caring For Your Fort Worth Lawn
Have you found yourself envious of your neighbor's lawns that are lush and green, not a weed or yellow spot to be found? Are you frustrated that you can't achieve the same? Well, you're in luck; Trees Hurt Too, Inc. has a few tips to share to help you care for your Fort Worth lawn:
1. When it comes to watering your lawn, you want to water it thoroughly and not just a quick shower. This helps the roots grow deeper, making for healthier grass.

2. Aerate your lawn at least once a year to help water drain, nutrients absorb, and air circulate.

3. Know what grass species your lawn is made up of. Knowing this will help you maintain it properly by keeping it at the best length for mowing.

4. Instead of removing grass clippings after mowing your lawn, leave the clippings as they will decompose and return nutrients to the soil.

5. For the best nutrients, create your own compost out of food scraps.

6. Instead of using synthetic fertilizers, use all-natural ones. Not only are all-natural fertilizers better for your lawn, but they are also safer for you and your family.
For more tips on how to keep your lawn in tip-top shape, contact the experts at Trees Hurt Too, Inc. and have someone else do the work for you? Ask us about our lawn care services!
Why Is It So Hard To Control Rodents In Fort Worth, Texas?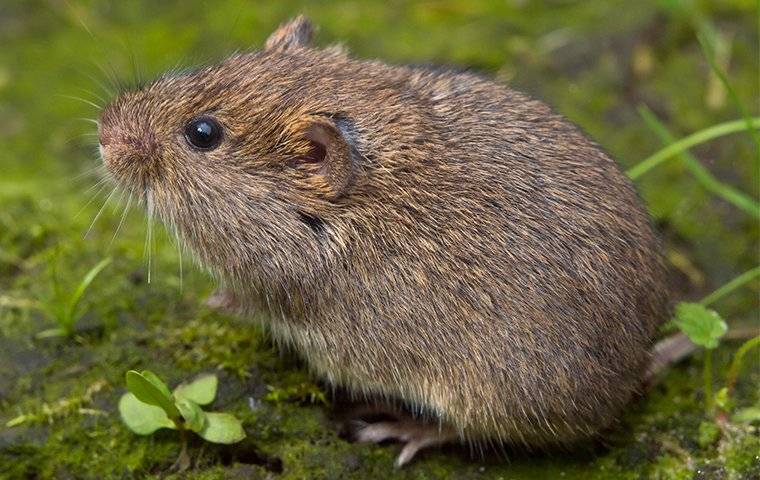 There are several species of rodents you might have to deal with while in Fort Worth. All these species are equally as frustrating and annoying as the others to have on your property. There is always the threat of damage and the spreading of diseases when faced with a rodent infestation. So, why is it so hard to get a handle on these rodents?
The experts at Trees Hurt Too Inc. have a few reasons why:
You might unintentionally attract them by leaving food easily accessible, having fixtures that are leaking, and the easy access to water. Your property may have open entry points or harborage areas.
Many rodents, such as mice and rats, have a rapid reproduction rate.
Store-bought products and traps might actually make an infestation worse if not used correctly.
For more information on rodents and how the knowledgeable technicians at Trees Hurt Too, Inc. can help you trap, exclude, and prevent rodents, give us a call! We are ready to take on any infestation you might be dealing with, making your Fort Worth property safe again.
The Importance Of Professional Termite Control In Fort Worth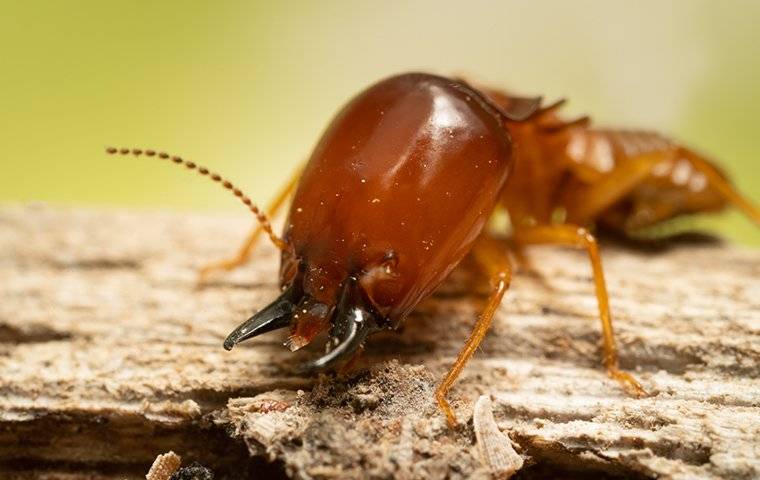 As a Fort Worth homeowner, you might not see termites as such a threat. This is because you probably don't see termites at all! Known as silent destroyers, termites can cause immense damage to a home before ever being found. And this is precisely why professional termite control is so important!
Other reasons include:
Termite infestations can be dangerous and difficult to assess, taking a trained eye to understand the infestation's full scope.
Termite infestations are often signs of a more significant problem, such as a moisture or leak issue.
Termites can stir up mold and mildew and cause allergies that people without protective wear shouldn't be exposed to.
Don't take the threat of termites lightly. Even if you only suspect termites on your property, it is best to call in the professionals at Trees Hurt Too, Inc. We can help you assess termite damage and treat your property to eradicate the entire colony, and prevent them from coming back. Contact us today!
Tree Care: A Guide For Fort Worth Property Owners
Unless you've had a problem with a tree on your property, you might not realize the importance of tree upkeep. For one, broken branches or branches growing too long are a safety hazard. Another reason is to keep your trees and yard healthy.
Here are a few tips for tree care on your Fort Worth property:
Know your trees so you are aware of what kind of care they may need and when to call an arborist for help if the tree is not thriving.
Keep trees maintained by pruning them, so they don't grow too close to your house or powerlines.
Don't leave broken branches to fall on their own as they can be a hazard.
Remove dead or dying branches to keep your tree healthy. If left, they can attract pests and are more susceptible to diseases.
Deepwater your trees, rather than just watering them a little bit frequently.
Use the right mulch and nutrients for the tree species.
When in doubt, call in the pros!
Trees can be difficult to maintain, especially if you cannot get on a ladder and trim branches when needed. For the best tree care services in Fort Worth, contact the tree experts at Trees Care Too, Inc. When in the care of our team, you don't have to worry about even picking up one leaf; we do it all! Call today to learn more about our tree services.