Quality Pest Management Services In Euless, TX
Founded in the early 1950s, Euless, TX has more than 350 acres of parks and local attractions, such as The Parks at Texas Star and Heritage Park. While these attractions may be what draws some of Euless's residents to the town, the pests in Euless are only drawn to your homes and businesses. However, pests don't always invade your home; sometimes they invade your lawn, too.
Fortunately, we can handle both types of pest-related issues at Trees Hurt Too Inc. We provide Tarrant County pest control you can rely on. Learn what Euless residents should know about our lawn care services, our tree care plans, the most obvious signs of termites on your property, and what the answers to the most common mosquito questions are.
Lawn Care In Euless
There are plenty of factors that contribute to the health of your lawn, and unfortunately, invasive pests can play a negative role, whether that's grubs, chinch bugs, fire ants, or lawn fungus. At Trees Hurt Too, we have three major lawn care packages for our clients to pick from, including:
Lawn Package (Annual): With eight services per year, free re-services, pre and post-emergent weed control, lawn insect control, grub and chinch bug control, and even lawn fungus control, our lawn package even includes chemical-free mosquito control too.

Lawn & Ornamental (Annual): With ten services per year, this package includes everything from our Lawn Package as well as control for scale, aphids, mites, grubs, and a root-zone moisture manager.

Total Annual Package: With our total annual package, you'll get everything above plus carpenter ant control, flea and tick control, and even a termite warranty.
No matter which level of lawn care protection you choose, your lawn will be protected year-round, so you can enjoy it without worry.
Answers To Euless's Most Common Mosquito Questions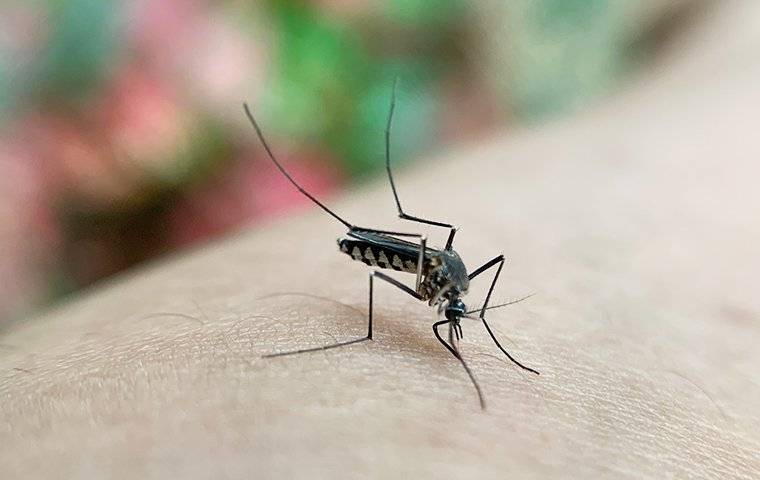 Texas's long, hot summers allow mosquitoes to thrive in Euless, and if you have questions about these pests, you're not the only one. Here are some of the most frequently asked questions about mosquitoes in Texas:
Are mosquitoes dangerous?
Mosquitoes can transmit dangerous diseases to you when they bite, and while not all mosquitoes are carrying a disease, there's always the risk of transmission. Some of the most common mosquito-borne illnesses that these pests may carry include:
West Nile virus

Yellow fever

Dengue

Chikungunya virus

Zika virus

Malaria
What attracts mosquitoes?
Standing water, flowering plants, and tall grass and weeds are some of the biggest attractions for Euless mosquitoes.
If you need a helping hand with mosquitoes, call today for our mosquito control service. At Trees Hurt Too Inc., we can combat even the most invasive pests, including mosquitoes, termites, grubs, chinch bugs, and more.
Three Signs You May Have A Termite Problem On Your Euless Property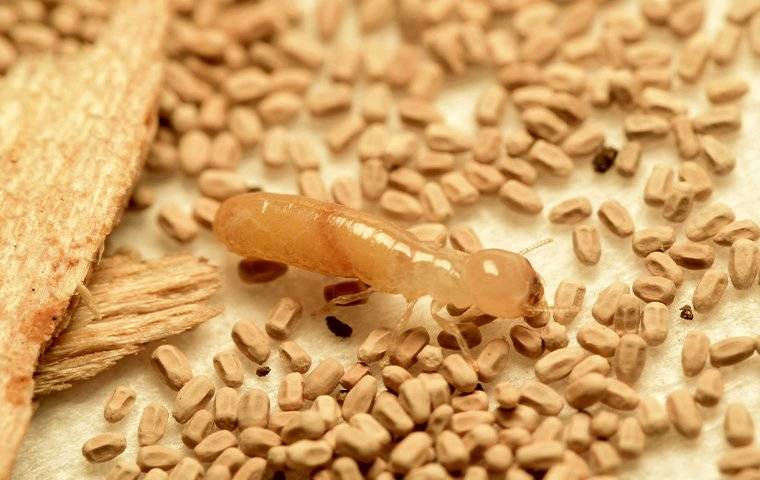 Termites are a specialty for us at Trees Hurt Too Inc., although many homeowners don't even know they have a termite problem because the signs are too subtle.
Here are three major indicators you have termites around your home or property:
1. Tight-Fitting Windows & Doors
While doors and windows may not fit their frames for other reasons, tight-fitting windows and doors can also be a sign of termites. Termites introduce extra moisture into your home, which can cause wood to warp and change shape. If all your windows and doors suddenly won't close correctly or seem too tight, termites could be the culprit.
2. Frass
Termite droppings, also called frass, get kicked out of tunnels when termites are creating them. Frass tends to look like sawdust or coffee grounds, and you may find droppings piled in corners or around baseboards.
3. Discarded Wings & Swarms
To keep growing their colony, reproductive members of a termite colony will need to take flight and look for a mate. These are called swarmers, and one of the most obvious signs of a termite problem is spotting a swarm around your property. However, it's more likely for homeowners to find what's left behind of the swarm: discarded and shed wings around doors and windows.
If you spot any of these signs of termites, call Trees Hurt Too Inc. for effective termite control services.
Tree Care In Euless
Trees are one of the most important features in any yard. Not only do they add to your lawn's beauty, but they're also crucial for moisture management, too. Unfortunately, sick trees are all too common in Euless, and many homeowners don't realize they have them.
With our tree care program, our Licensed Plant Health Care Professionals can diagnose just how sick your tree is, and devise a treatment plan to nurse the tree back to health - or safely remove it from your property if it's already dead and in danger of falling. The last thing any Euless homeowner needs is a fallen tree on top of their house, so if you're not sure how healthy or unhealthy the trees in your backyard are, it may be time to call in the pros.