Quality Tree Care & Pest Solutions In Duncanville, TX
When insects, bugs, rodents, and wildlife become a problem, we call them pests. But these creatures don't mean to be pests. They're just doing what comes naturally. At Trees Hurt Too, we do what comes naturally to prevent creatures from becoming pests, and we work hard to foster a natural, healthy environment around your home. When you need Dallas County pest control, lawn care, or tree care, we can help you get the results you want. Join us as we look at some of the ways we can help you tame your yard and get control of potential pest problems before they begin.
Lawn Care In Duncanville, TX
When you think of lawn care, what comes to mind? Do you imagine someone coming over with a big mower and trimmers? While this kind of maintenance is important, it doesn't provide your lawn with the essentials it needs to grow healthy, strong, and resistant to weeds. Lawn care is actually a science. Some of the services your lawn may need are:
Pre-emergent weed control - Long before weeds appear on your lawn, there are products that work to prevent them from germinating.

Post-emergent weed control - After weeds have emerged from the soil, it is necessary to use post-emergent weed control. These products need to be appropriately selected and applied in a way that does not damage your turfgrass or non-targeted organisms in your yard.

Pest control - There are many pests that can come into your yard and make a mess of your lawn, creatures such as chinch bugs, grubs, and armyworms. Our licensed plant health care professionals are also pest control professionals. They know how to identify the pests that are causing problems and they know what treatments work best to arrest pest activity.

Disease management - There are a surprising number of diseases that can impact the health of a lawn, such as brown patch, dollar spot, rust, powdery mildew, anthracnose, summer patch, gray leaf spot, and many more. Our plant health care professionals have seen it all. We'll make sure your turfgrass gets what it needs to fight off lawn disease.

Fertilization - Your lawn needs nourishment. One of the ways it gets its nourishment is from fertilizer. But it is possible to give your lawn too much or too little of this important source of nourishment. Your turfgrass and soil have requirements that must be considered. We make sure you get the right products and the correct number of applications throughout the year as your lawn needs them.

Moisture management - You know your lawn needs water but, once again, too much of a good thing can be bad. We address issues such as oversaturation and drought stress with industry-leading technologies and methods.
Without these essentials, weeds, pests, diseases, unwanted grasses, and improper moisture can choke the life out of your turfgrass. For assistance with lawn care in Duncanville, keep us in mind. Our licensed plant health care professionals have the training and experience to properly address the difficult task of keeping your lawn healthy.
Tree Care In Duncanville, TX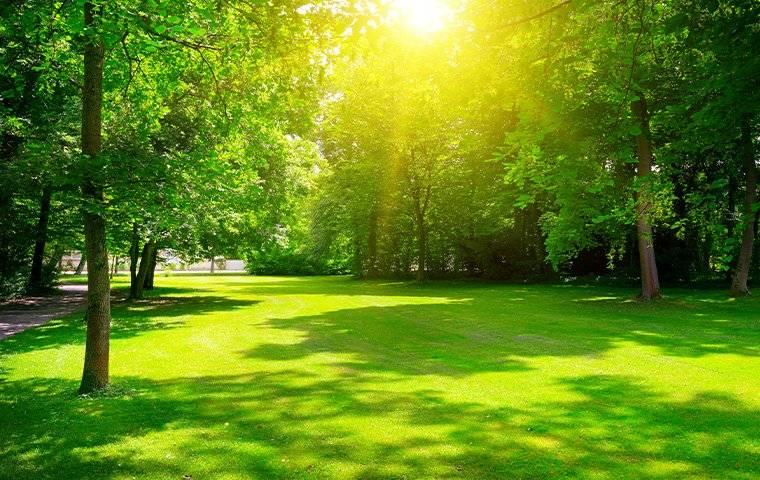 Once your lawn is protected and nourished, you may turn your attention to other plants that need assistance, such as landscaping plants or trees in your yard. We provide services for both.
Our landscape care is similar to lawn care, but trees need special care. Our tree care service technicians use advanced microinjection technologies to deliver a pest control ingredient to where your trees need it most, within the vascular tissue. These treatments last for two years and arrest pest activity that hurts your trees.
The Advantages Of Professional Perimeter Pest Control In Duncanville, TX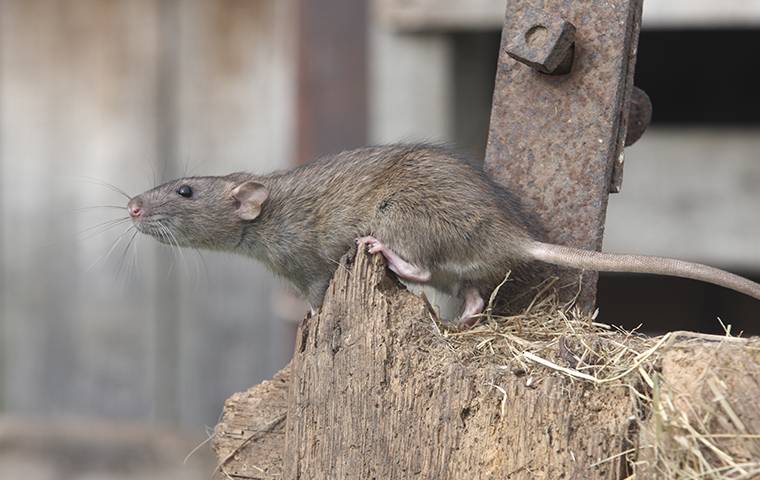 There are many benefits to having a healthy lawn and healthy trees, but how can you enjoy your yard when pests are getting into your home?
We don't just address pests in your lawn, protect your trees, and keep your landscaping plants healthy, we apply perimeter protection to reduce pest activity and keep potential pests from getting inside your home. In our pest control service, we use appropriate products, pest maintenance, and exclusions to guard your home from pest insects, bugs, and rodents.
Fire Ant Control Tips For Duncanville Properties
It is miserable to have fire ant mounds in your yard. If you're like most Duncanville residents, you won't put up with fire ants for long. Unfortunately, it isn't easy to control fire ants and many of the tips online can cause more harm than good. What do you do? We hope you'll consider getting professional fire ant control.
A professional will apply baits and mound drenches to make sure the fire ant colonies on your property are eliminated and that budding doesn't occur. Budding is when one colony becomes two or more colonies. This can happen in ant colonies that have more than one queen as is the case with fire ants. If you're in Duncanville, reach out to Trees Hurt Too for effective fire ant control. Jump over to our contact page to request service.