Lawn Care In Coppell, Texas
A suburb of Dallas, Coppell has plenty to offer residents in the way of an enjoyable lifestyle removed from the hustle and bustle of major urban areas but still close enough to enjoy a day trip and all that the city has to offer. And as many residents in the neighborhood own their homes or businesses, Dallas County lawn care is essential to keeping your yard looking the best it can be.
At Trees Hurt Too Inc., we are a team of licensed plant health care professionals that know precisely what your lawn and trees need to stay thriving and healthy. Our company is entirely locally owned and operated and offers natural and organic products that help control weeds, tame your lawn, and care for your trees without harming the environment or risks to the important people present on your property.
Contact our license technicians today at Trees Hurt Too Inc. and inquire about a free consultation – we'd love to help you take care of your Coppell lawn and tree care needs.
Lawn Care In Coppell
Several threats to your lawn's health and safety in Coppell may be present, including pests, invasive weeds, and wildlife. An infestation of these things can ruin the appearance of your lawn and present an unsafe and unhygienic condition for your home or business. Our licensed plant health care professionals understand these risks, but we also know that treating a problem with excessive pesticides may only worsen.
We design all of our lawn care treatment plans in Coppell to implement lawn care protection strategies that safely eliminate pests, weeds, and wildlife while encouraging the health of your yard. Our treatment services start with a discussion about your needs and then progresses to an inspection. With the information we gather about your yard, we put general pest control tactics into place and develop a treatment plan for weeds and lawn management that meets your property's needs and budget.
Contact us today to get started with your free consultation.
Professional Tree Care In Your Coppell, Texas Yard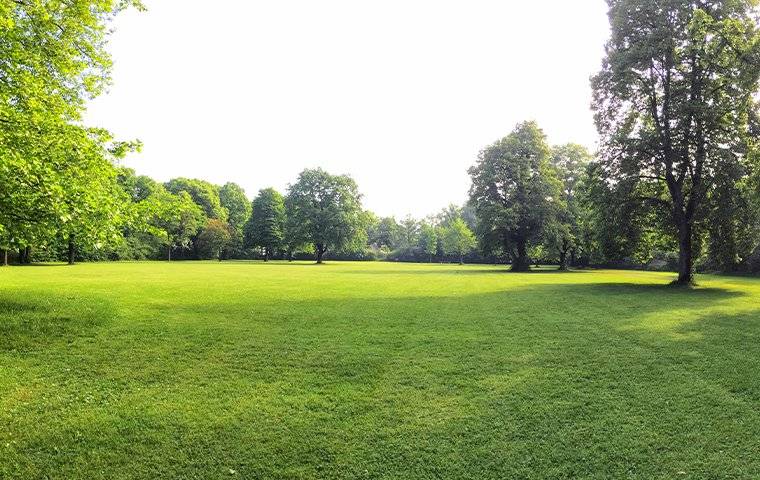 Trees are more than just a beautiful presence in your yard that spices up its appearance – they are vital to your lawn's health thanks to their underground root systems and the moisture management they provide to your yard. Having trees on your property that are not adequately cared for or infested by insects can create a chain reaction of damage that results in your yard looking less than stellar and your trees experiencing poor health.
Fortunately, our licensed tree care professionals at Trees Hurt Too Inc. know what your trees need to stay protected and healthy year-round. We can provide you with evaluations of your trees and customized treatment plans that work to encourage the health of any tree in your yard and keep the ecosystem of your lawn thriving.
Tree Injections Address Nutrient Deficiencies In Coppell Trees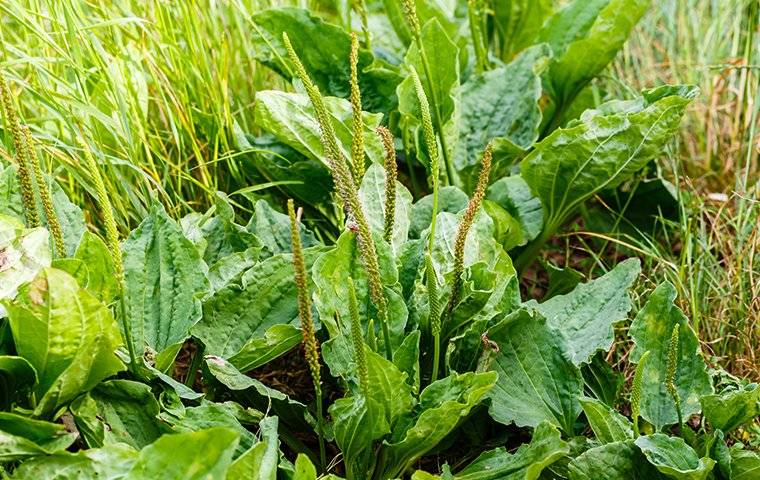 When pests take over your Coppell property, they're not just a threat to you and your home; they also threaten the plants in your yard. Many types of weeds and pests damage the root systems of your trees or feed on the nutrients your plants need to thrive. They're capable of causing significant nutrient deficiencies within many of your plants and trees.
Thankfully, there's a way to give your ornamental plants an extra health boost. At Trees Hurt Too, we offer high-quality lawn, tree, and shrub care services in addition to our pest management programs. We're committed to providing excellent solutions that help make your Coppell home a better place to live. Our tree and shrub care services begin with thoroughly inspecting your ornamental plants to identify the frequency at which your plants require treatments. After the inspection, we'll develop a customizable treatment plan that includes three fertilizer applications per year and as-needed insecticide and fungicide applications.
Take your property back from pests when you partner with Trees Hurt Too for all your pest control and lawn care needs. Contact us today for more details about all our tree injection services.
The Secret To Effective DIY Rodent Control In Coppell
Rodents are some of the most dangerous pests to encounter around your Coppell property due to their unhygienic nature and the destruction that they can cause. At Trees Hurt Too Inc., we can eliminate rodents from your property, further protecting your home or business and its surrounding lawn.
Our secret to effective DIY rodent control is to help you implement prevention tactics as we treat your property for active rodent infestations. These prevention techniques include sealing off entry points around your property, ensuring trash is disposed of properly in tightly sealed bags or trash cans with lids, encouraging proper food storage, and cleaning up food or drink spills and other waste possible.
Our technicians can also help you understand where rodents might be invading your property and will work with you to seal up entry points around windows and doors-the basic foundation to control infestations of this pest.
Contact us today at Trees Hurt Too Inc. for more information on pest control services and to get started with a free consultation.