Trusted Pest Control In Carrollton, TX
The city of Carrollton is regarded as a vibrant community that's filled with that signature Texas spirit. With nature preserves at every turn, parks, bike paths, donut shops, excellent public schools, sportsplexes, and friendly neighborhoods, families and individuals look to make Carrollton their home. Pest problems are, however, also a part of daily life, and when issues arise, Trees Hurt Too is here to help.
We are the local experts in tree, lawn, and pest control and have been working in the industry since 1998. Our core values are TRUST: trustworthiness, respect, understanding, service, and timely. This means that when you work with us, you will always benefit from exceptional customer support and quality treatments. All of our products and methods utilize organic, eco-friendly options that are safe for people and the planet. For more information about trusted pest control that can keep your Dallas County property safe, contact us today.
The Secret To A Weed-Free Carrollton Lawn
Weeds might not be furry or have six legs, but they can be just as detrimental to Carrollton lawns as pests. When weeds begin to take over, they can choke other greenery and plants, which leads to an unhealthy property. DIY methods of weeding are tedious and often unfruitful, which is why the secret to a weed-free lawn is professional assistance from Trees Hurt Too. Since 1998, we've been the local experts in all things lawn-related. All of our lawn programs are customized to the specific needs of our customers and vary in the number of services and type of coverage.
Some of the specific offerings that we include are pre-emergent weed control, post-emergent weed control, and an innovative carbon-based fertilization. Our service programs provide a comprehensive approach to lawn maintenance so that weeds are always addressed from multiple angles. With unmatched attention to detail and customized treatments, homeowners will always receive the highest level of care. For more information on weed control, contact us today.
Protecting Your Carrollton Trees And Shrubs From Damaging Pests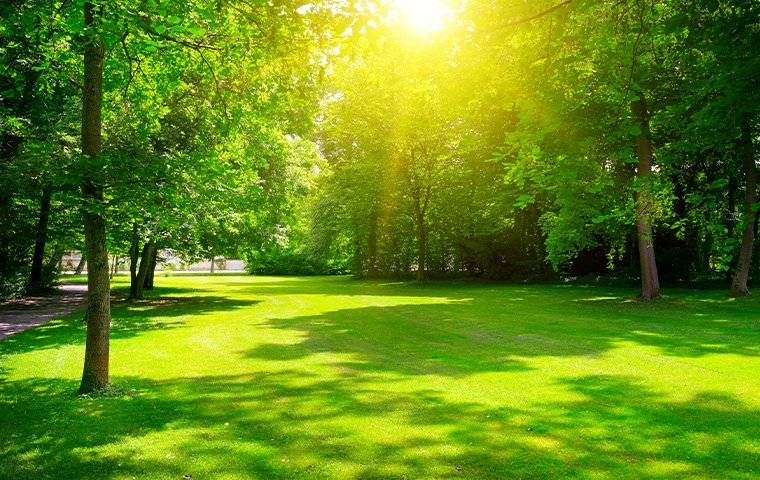 The trees and shrubs around your Carrollton property can easily become a target for pest problems, which can damage their health and cause bigger problems for you. When it comes to protecting these precious members of your property, Trees Hurt Too is the team to trust. We are landscape experts with more than 15 years of experience in the field. In order to protect the greenery around your home, we provide a comprehensive array of services that include tree injections, innovative fertilization systems, and ornamental care. The microinjections that we provide help trees fight off insect damage, reinforce missing nutrients, fungal issues, and address blight, which is a bacterial issue. Our ornamental care is what provides weed control, fertilization, insect monitoring, granular applications, and biostimulant treatments. Combined, these types of applications, along with professional monitoring, will ensure that the trees and shrubs around your property are always in good health, protected from pest problems, and leave you with a safer property. For more information on tree protection, contact Trees Hurt Too today.
The Secret To Keeping Mosquitoes Away From Your Carrollton Yard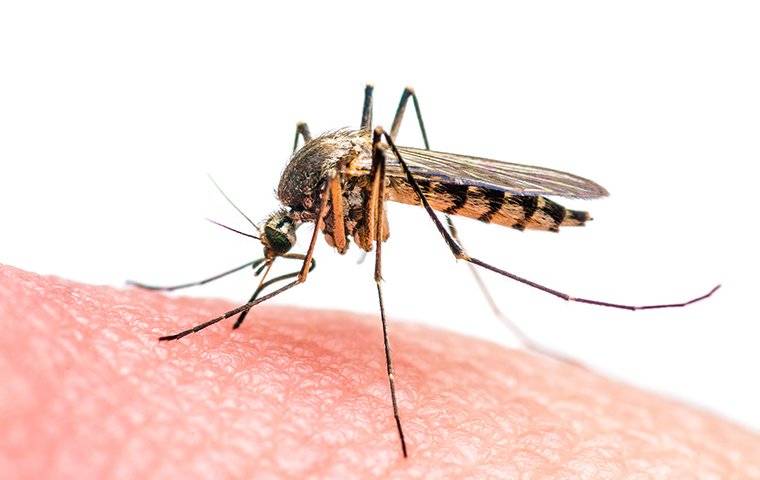 Have you ever tried to enjoy your Carrollton yard during the summer only to be driven out by pesky mosquitoes? These pests zip around in search of moist, dark places to live and humans to feast off of in order to survive. DIY methods and structural changes may limit a mosquito's attraction to you; however, it won't address the root cause of problems and inflicts serious restrictions on your daily life.
The secret to keeping mosquitoes off of your yard is professional help from Trees Hurt Too. Between the months of March and October, we treat your property with eco-friendly products that provide maximum protection with limited interruption. During our inspection of your property, our expert technicians put their knowledge of greenery to use and will determine where mosquitoes are breeding and hiding in order to derive the best treatment for you. We then install In2Care mosquito traps that are discreet and chemical-free and with eight monthly treatments, you'll never need to worry about mosquitoes. For more information on mosquito control, contact us today.
Why Your House Needs Protection From Perimeter Pests In Carrollton
Professional perimeter protection is one of the most important things that you can do for your Carrollton home. One of the biggest benefits that it provides is a barrier between your household and pests by acting as a barrier. By keeping pests away, you:
Reduce your exposure to health risks.
Limit property damage.
Keep the well-being of your yard intact.
Increase your property value.
Avoid other pest problems, like parasites, spiders, and wildlife.
Ensure that pests don't enter your home.
At Trees Hurt Too, we make sure that homeowners are always protected from pests through the use of perimeter treatments. We always begin with a detailed property inspection so that our technicians can understand how pests are entering your property, where they're hiding, and how they're interfering with your property. From there, we use eco-friendly products that are safe for everyone in your home, including pets. For more information on perimeter protection, contact us today.