Professional Pest Control For Burleson, TX
Properties
Located just miles outside of Fort Worth, the city of Burleson is an ideal location in Tarrant County for people who want all the conveniences of city living along with the quiet pace of the suburbs. Filled with locally-owned restaurants, shops, and retail stores, as well as well-kept parks and well-rated public schools, Burleson is a dream for its residents. The area is home to a significant amount of warmth all year round, making it ideal for outdoor activities. However, these sometimes arid conditions are also inviting to pests like scorpions and snakes, as well as common area pests like ants, termites, and bed bugs.
That's where Trees Hurt Too comes in. For more than two decades, we've been providing families and businesses of the greater Fort Worth area with pest control and lawn care they can trust. Our priority is keeping your property safe and free from pests while also maintaining the health of the greenery that you've worked so hard to grow. So contact us today to request your free quote and more information on how we can help you keep your property free from pests.
How To Keep Weeds Out Of Your Burleson Lawn
While most homeowners think of centipedes, mosquitoes, and raccoons when they think of pests, weeds can be just as pervasive and damaging to your Burleson lawn. Here are a few tips for keeping your lawn free of weeds:
Use mulch. The utilization of mulch deprives weeds of the sunlight and nourishment that they use to grow. Additionally, organic mulches are oftentimes home to beetles and crickets that will actually eat away at your weeds.

Prune prudently. Things like lopping off the weed's head, removing the weed down to the root, removing them when they're wet, and also avoiding watering them are all key ways to eradicate weeds.

Call the professionals. Nothing beats working with a team of lawn care specialists. With one call to Trees Hurt Too, your yard can be weed-free all year long.
Contact us today for the most effective, complete lawn care solutions available and keep your property looking and feeling great.
Burleson's Complete Guide To Tree & Shrub Care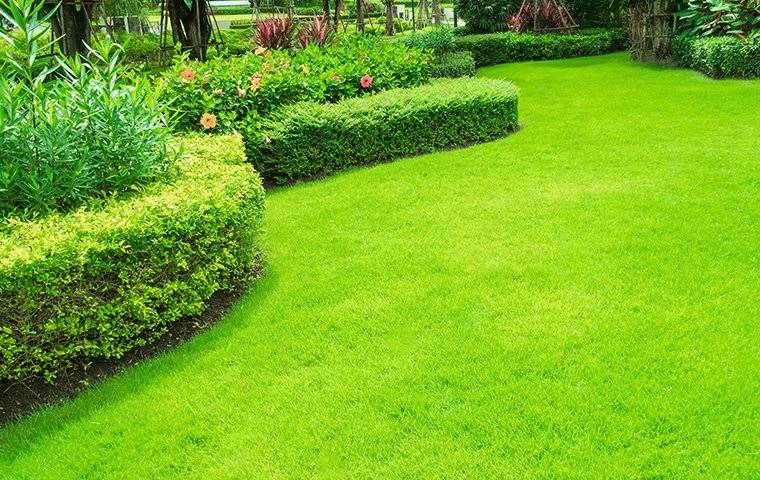 Though so many Burleson property owners have trees and shrubs present in their yards, truly caring for them is not always common knowledge. Here are a few tips for total tree and shrub care:
Pruning is your friend. Regardless of what you're growing, always look to prune prudently. It helps maintain the health of your trees and shrubs while also preventing the spread of possible disease to the rest of your plants.

Water just enough. Believe it or not, most trees and shrubs don't actually need to be watered often unless the area is experiencing a significant drought.

Learn how to spot a sick tree. Not all trees that become sick have to die; however, if left unattended for over a year, they very well may. Signs like dead or decaying branches, leaves with many holes, and overly thick trees all imply a lack of overall tree health.

Shrubs need care, too. While many people consider this a filler plant, shrubs need to be fed, trimmed, and tended to regularly, just like other plants.

When in doubt, call a professional. It's never too early to call in a team of pros like the folks at Trees Hurt Too. Our experts know how to monitor and treat trees and shrubs of all kinds.
For the best in tree and shrub care, contact the expert team at Trees Hurt Too today.
Signs That Pest Infestation Is Happening On Your Burleson Lawn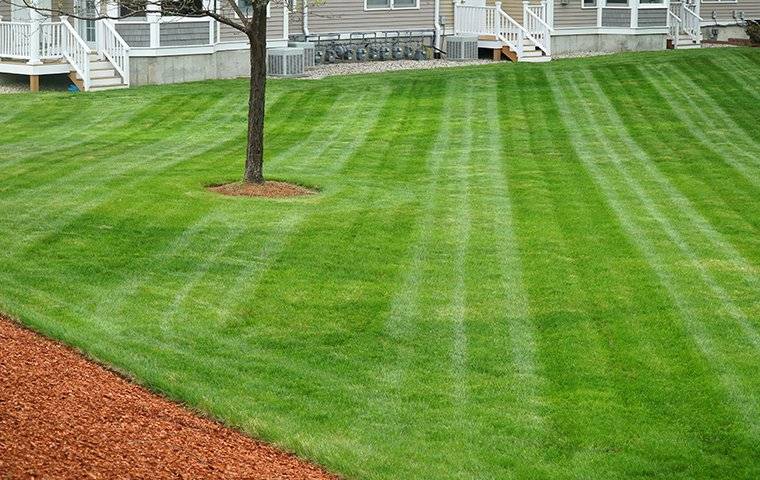 Sometimes pests end up inside your home and cause damage there, whereas other times, pests do all of their dirty work outside and wreak havoc on your yard. Here are a few key signs that an infestation could be happening on your Burleson lawn:
Change in leaf coloring. Some pests are suckers, literally. Various beetles and aphids will chew and suck on plants until their leaves change color from green to yellow.

Ant nests. Sometimes ant nests are as simple as a small hole, while other times they have more of a mound effect. Nonetheless, you can usually spot the colony workers scurrying about near the entrance.

Missing grass. While they may appear adorable, rabbits have a nasty habit of chomping on your lawn until they're satiated. This may result in large patches of missing grass.

Above ground mounds. Pests like the Texas pocket gopher, moles, and voles dig deep into your lawn, which in turn creates small piles of clustered dirt above ground.
To prevent a pest infestation from taking over your lawn or to eradicate one that's already present, contact the professionals at Trees Hurt Too for all of your pest control and lawn care needs.
The Best Way To Handle Rodents On Your Burleson Property
Whether you're dealing with mice, rats, or gophers, rodents pose a handful of problems that can be quite costly and put your health at risk. Take the Texas pocket gopher, for example. They seek out rich, healthy soil and then proceed to dig tunnels in your yard as they search for earthworms to nibble on. In the process of doing so, they create above ground mounds that are unsightly and damaging to your lawn. Gophers are nocturnal and work primarily underground, rarely coming to the surface. This makes them all the more difficult to spot, let alone catch.
And if it's rats or mice that are plaguing your home, they bring a whole other host of issues along with them. This type of pest is dangerous for the structural damage they inflict by chewing through your walls and electrical wires, while also posing a health risk as their droppings, urine, and saliva leave behind harmful pathogens like hantavirus and salmonella. Also take into account the frequency at which these rodents reproduce, and you could have a full-blown infestation in a matter of weeks.
That's why the best thing you can do for your Burleson property at the first sight of rodents of any kind is to call the professionals at Trees Hurt Too for a professional pest control plan that won't wreck your property in the process. Contact us today for more information about keeping your property rodent-free.