When Should I Treat For Weeds In My Arlington Yard?
January 15, 2022
The grass doesn't always have to be greener on the other side! If you're willing and able to invest yourself, your Arlington yard can be a genuine beauty to behold. Proper landscaping is a year-round endeavor and can prove especially challenging during the colder months. Everything from unpredictable weather to pesky insects, weeds, and fungi are all vying for the privilege of ruining your lawn and undoing all of the hard work you put into its maintenance. The lawn is often the first thing people see when they look at your home, and a well-kept one can be a hub for countless joyful activities, so it's no wonder many Americans place theirs as a point of pride. We invite you to read on if you need some lawn care tips or want to protect your property from those unruly weeds.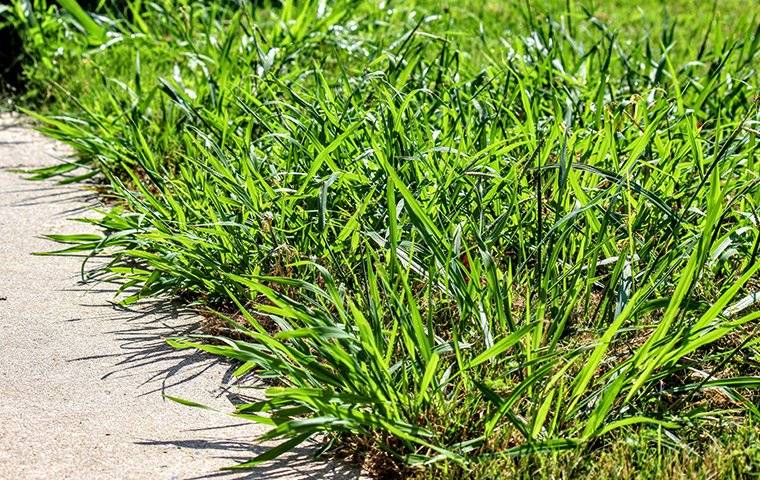 Common Weeds To Watch Out For
Weeds are infamous for cropping up repeatedly, sapping water and nutrients from the soil, and stealing sunlight from your grass. Across hundreds of varieties of weeds, some are just plain eyesores, but others are deceptively pretty. Regardless, if a tidy, uniform lawn is what you're looking for, here are just some of the plants you'll need to uproot.
Crabgrass, a fast-growing, ground-hugging weed
Dandelions, recognizable by their signature yellow flowers
Clovers, whose trio of green leaves develop little white flowers
Tips For Solo Lawn Care
While it's certainly possible to take this task on by yourself, it can prove deeply challenging depending on the standards you set. That lush, vibrant lawn most people imagine is achievable with a lot of know-how and hard work, with some help from the proper tools and resources. Regular weed removal, mowing, and watering is, of course, a good and necessary baseline, but to take your yard to the next level, you'll need a little more upkeep. The primary roadblock on your way to the verdant dream won't actually be the various weeds and other pests but the time, money, and inconsistencies involved. If you're ready to undertake this challenge, here are a few steps to follow.
Plan a detailed schedule for fertilizing, watering, and mowing.
Eliminate any weeds or invasive fungi which will draw needed nutrients away from your grass.
Keep your lawn clutter-free, and watch out for any brown spots that may develop.
Partner with a professional.
The Benefits Of Ongoing Professional Lawn Care With Trees Hurt Too Inc.
Unfortunately, even the best of us often forget or simply can't meet the daily demands of proper landscaping. It's a challenge to manage all the many intricacies of it on your own. With the abundance of time and effort required to achieve a picturesque lawn, the odds of success are often weighed against you. If you're sick of the same ugly weeds wreaking havoc on your grass, it may be time to consider calling the pros for professional lawn care services. A little help will go a long way in making the ideal become a reality, as well as take away the stress involved with lawn maintenance.
We at Trees Hurt Too Inc are here to help! Let us take care of the hard part while you sit back and enjoy the results—a beautiful, clean, and healthy lawn. Not only will we provide you a yard you can be genuinely proud of, but we'll make sure it stays that way with our ongoing assistance. Each property we care for receives a highly personalized plan, with no problem left unaddressed. Our licensed plant care professionals are only a call away, with the basic plan covering weed control, disease diagnosis and treatment, pest control, and the most effective natural fertilizers. Reach out now to learn how to get started.
Previous
Next