What Is The Best Organic Fertilizer For My Arlington Property?
April 15, 2021
Did you know that recent studies have shown that a well-maintained exterior landscape can increase the property value of your home by over 20%? One critical aspect of achieving results with your lawn is treating them with the highest-quality fertilizers. When done correctly, the fertilization process will deliver the proper nutrients for having a vibrant yard, healthy trees, flourishing shrubs, and minimal weeds.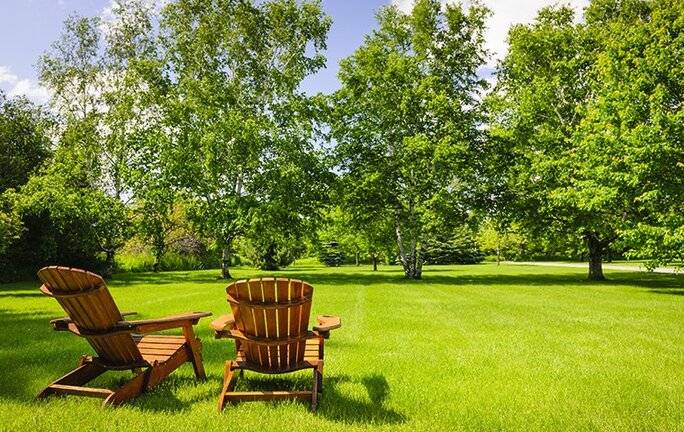 Choosing A Fertilizer And Application Method
For optimal results, a property fertilization plan must account for various factors. Some of these include:
Determining the type (species) of the grass to assess the best formulation and frequency of application.

Conducting soil testing to identify any nutrient deficiencies and measure levels of potassium, acidity, and others.

The proper timing for applications, such as during the summer or fall seasons.

The amount of exposure to direct sunlight or shade, and the volume of rainfall or drought.
Organic Versus Synthetic Fertilizer
As the U.S. population grew, and the demand for food increased, synthetic fertilizers primarily made from natural gas were developed and used in farming to increase harvests. These synthetic products that became common in agriculture soon led to private use in home lawns and gardens. Runoff from these fertilizers contained chemical elements such as nitrogen and phosphorus that were harmful to the environment, resulting in the demand for organic products.

Today, organic fertilizers can provide the nutrients needed without harmful pesticides. They contain natural material that encourages valuable microbes safely absorbed into roots and strengthen the soil's composition. Although these nontoxic products may be slightly more expensive, they do not pollute our water systems or harm insects that are beneficial to the ecosystem. Those who support organic products' usage should make long-term health and environmental safety a priority instead of choosing "quick fixes."
The Importance Of Promptly Contacting The Experts
Regardless of whether you need lawn care services, assistance with trees, or have pest control problems, you are strongly encouraged to contact licensed local professionals to get the job done right. Many property owners make the mistake of trying store-bought solutions that make exaggerated claims of performance that often prove to be inadequate. Also, these products may contain chemical agents that pose tremendous health risks.

When you choose to consult with Trees Hurt Too, you can rest assured that we use the latest natural and organic products to protect our local environment. Our fertilizers can create a beautiful exterior landscape that dramatically improves its appearance while limiting weeds and allow you to reduce watering by up to 50%. We use the latest approved treatment options, application methods, and advanced equipment that prevent uneven growth, patchy spots, crabgrass, and other problems.
Experienced Arlington-Area Plant And Tree Care Professionals
The industry-leading management team at Trees Hurt Too has been proudly doing business in this local region for many years. Our seasoned team of technicians remains committed to ensuring that our customers are delighted with our services. We understand the importance of protecting your property, which is likely among your largest investments.

We are proud to be accredited with the Better Business Bureau (BBB) and are active members of the International Society of Arboriculture (ISA). Remember to ask our specialists about the Total Pest Control Service package, which includes treatment for your lawn and trees as well as comprehensive pest control services that are safe, effective, and affordable. Contact our office today for a no-obligation onsite inspection and estimate.
Previous
Next