The Ultimate Guide To Identifying And Controlling Chinch Bugs In Your Arlington Lawn
July 15, 2023
Arlington, Texas, has an ideal location between Dallas and Fort Worth. This urban "world of wonderful" has plenty for people to do. Whether you're headed to a nearby business or area venue or catching up with old friends in a local neighborhood, you will surely notice impressive lawns as you stroll or drive by. One local pest that can damage these lawns is the chinch bug, and without professional lawn care in Arlington, your property might turn into a local eyesore.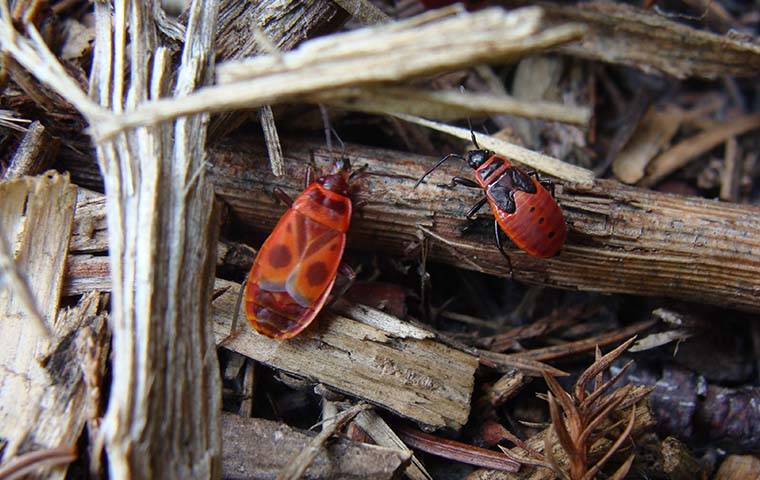 Life Cycle Of Chinch Bugs: Knowing Their Stages For Effective Control
The life cycle of chinch bugs in Arlington starts with an egg. When temperatures warm up to 60 to 70 degrees, overwintering females leave the bottom of tall clumped weeds and grasses to feed, mate, and lay eggs in crevices of plants between the stem and the leaf sheath, thatch (accumulated plant material like grass clippings), and the soil. In their lifetime, females can lay about 250 eggs, which can hatch in about a week in temperatures above 80 degrees.
The second stage of a baby chinch bug's development is the nymph stage. In this stage, chinch bugs are a smaller version of the adults. As temperatures warm, the pace of their growth will pick up. They begin their development with a yellowish-orange coloration and a white band on their back and eventually turn gray to black with orange legs when their wing pads are ready. Chinch bugs damage plants most towards the end of their nymph stage and during adulthood. To stop chinch bug populations from getting out of control and ruining lawns, property owners are wise to call in Trees Hurt Too Inc. for effective chinch bug control services.
Visual Signs Of Chinch Bug Damage: Understand The Threat To Your Lawn
Since chinch bugs are tiny, they often work unseen, draining the plant juices from your grass right under your nose (especially young plants). Grasses fully exposed to the sun, sandy soils, and areas covered with thatch are favorite hiding places for chinch bugs. Often, the first inclination people have of a chinch bug infestation is when visible signs start showing, usually in July or August. Grasses will start to look yellow or develop brown patches (resembling drought damage) with bare or dead areas inside the patches. Since other circumstances can cause yellow and brown lawn patches, property owners who suspect chinch bugs should check the borders where the green grass touches the brown grass. If your problem is chinch bugs, you should see orange nymphs or black and white adults. After chinch bugs suck a plant dry of its juices, they'll continue to move on to others, widening the damage. To put a stop to chinch bug damage, property owners will need help from professionals. Trees Hurt Too Inc. is nearby and can respond quickly and provide effective chinch bug control services.
Controlling Chinch Bugs: Call Us For Effective Chinch Bug Elimination
Trees Hurt Too Inc. is in the business of providing expert lawn services that help keep properties looking healthy and vibrant. We are a local company that is family and veteran owned and operated. Our plant healthcare professionals are licensed and trained to provide premier lawn and tree services to our Arlington customers. We even offer natural and organic products. No yard is too large or small; our experience and tools of the trade can help keep lawns free from unwanted pests. Call Trees Hurt Too Inc. today for a free consultation; we'll discuss ways to prevent and eliminate chinch bug damage on your Arlington property.
Preventing Chinch Bug Infestations: Proactive Tips for A Healthy Lawn
You never know when chinch bugs in Texas will turn up in Arlington lawns, so taking proactive steps to deter these plant-hungry bugs is essential. With some simple tips, property owners can do much to stop chinch bugs from making yards look dried out and distressed.
Five proactive tips for preventing chinch bug infestations include:
Keep thatch buildup to a minimum.
Mow regularly, but not too short (3 to 4 inches).
Avoid over-fertilizing lawns.
Ensure lawns get adequately aerated.
Ensure lawns get correctly irrigated.
Stressed grasses are a big attraction for chinch bugs, so monitoring your lawn's health is essential. When property owners partner with Trees Hurt Too Inc., they get all the professional home pest control services needed to keep grounds healthy and chinch bugs away.
Previous
Next