The Importance Of Fall Pre-Emergent Weed Control In Arlington
September 15, 2023
No one likes having an ugly yard. Unfortunately, there are so many things that will make your turf look unkempt and unhealthy. One of the biggest threats to your grass and landscaping is weeds. Weeds are all over the place here in Arlington. If you do not know how to handle these invasive plants on your property, you will find yourself struggling to maintain a beautiful property.
To help you deal with weeds in your Arlington yard, here are some things you should know about pre-emergent weed control. For fast help with landscaping or tree care, talk with our team at Trees Hurt Too. We would love to share our advanced care services with you and find a way to deal with the weeds that are damaging your yard and property.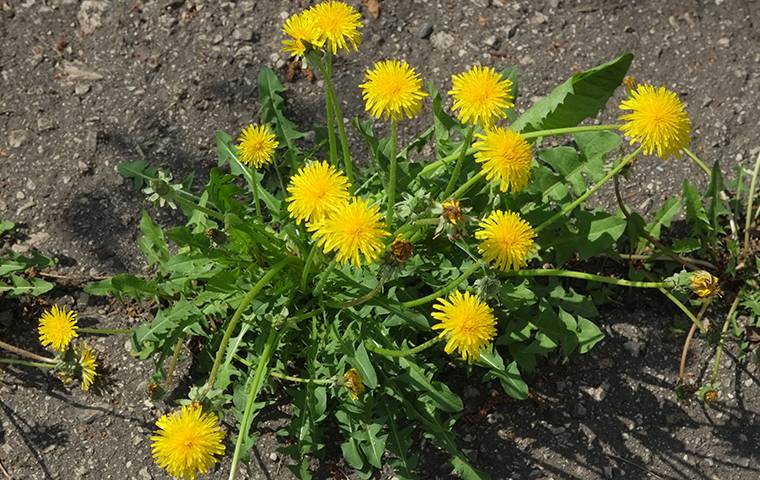 Common Weeds Sprouting Up Around Arlington Lawns In The Fall
Weeds are all over the place here in Arlington. Some species look very similar to grass. Others like to pretend that they are harmless flowers. All are a problem for your yard. Before we talk more about lawn weed control in Arlington, here are some local weeds that you should know about.
Dandelions
Crabgrass
Hairy bittercress
Wild violet
Chickweed
White clover
If you would like help identifying what types of weeds are present on your property, let us pay you a visit. One of our team members will check your yard and inform you of what they discover.
Tips To Minimize Weeds Around Your Arlington Home
Weed control in Arlington is not limited to professional care. If you have some time on your hands, there are many things you can do to keep these invasive plants out of your yard.
Here are four DIY tips and tricks we recommend.
Pull weeds out of your yard and garden when you find them.
Use mulch in areas where you don't want weeds to grow.
Do not dig up dirt around your yard and garden.
Water the plants that you want, and do your best to avoid watering weeds.
For more help with weed control near you, talk with our team about our advanced lawn care offerings.
What Is Pre-Emergent Weed Control?
Dealing with Arlington weeds on your property is not always easy. For most common species, there are no immediate solutions that will remove them and keep them away immediately. This is where pre-emergent weed control services come into play. This involves the use of products to treat yards before weeds present themselves. Experts use this method during the late winter and early spring, depending on the weather.
For maximum effectiveness, pre-emergent weed control should always be left to the professionals. Our team is standing by if you would like help dealing with these invasive plants around your property.
Why Professional Weed Control Is The Way To Go To Keep Your Lawn Green
Controlling weeds on your own is one of the most challenging facets of lawn care. If you do not have the time to research and perfect this craft, consider hiring our team of professionals. Our crew at Trees Hurt Too understands the different types of weeds that plague lawns here in Arlington and has trained hard to be able to control them before and after they take over yards. If that is what you are looking for, we are here and ready to assist you.
Call our qualified team at Trees Hurt Too to learn more about our weed control and lawn care offerings. We will answer questions you might have about our professional lawn care services and find a time that works best for you and your Arlington property to take care of those pesky plants.
Previous
Next