The Best Fertilization Program For Your Arlington Lawn
August 13, 2021
Having a green and beautiful yard is a rewarding and exciting goal, but maintaining a lawn is no easy feat. While in some places in the country there are months of cooler weather that mean less upkeep for landscaping, this isn't the case in Texas. For Arlington home and business owners, keeping your yard green can be a year-round task, and trying to do all this work can be both time-consuming and stressful.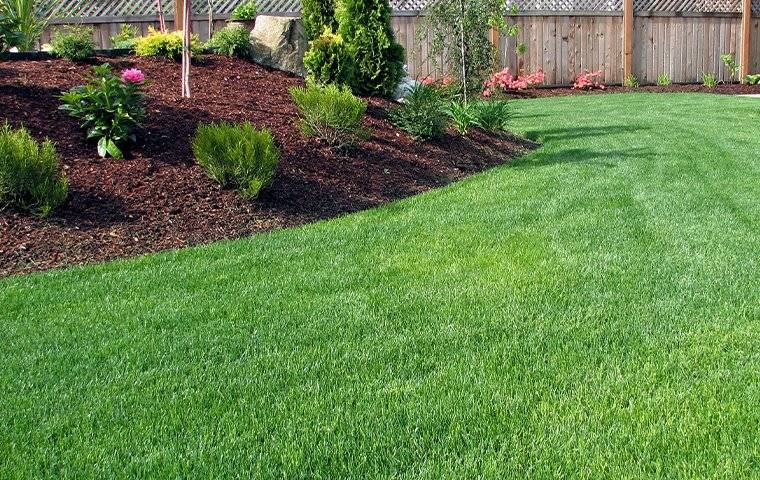 There's a lot that goes into keeping a yard beautiful and grass green and growing healthy, but one of the key factors is fertilizer. However, it's not always simple. There are many different fertilizer options out there, and some work better than others. Also, if you don't have experience applying these products, you could end up harming your grass and other plants.
So, in order to help you keep your property looking lush, we've put together a guide on the best options for fertilizing your landscaping.
Why DIY Application Isn't Effective
Many Arlington, Texas home and business owners do all of their lawn care on their own, but there are many downsides to this approach.
Overall, the issues with DIY fertilization and other lawn care management practices include:
Loss of money through buying product that either doesn't work or does more harm than good
Loss of valuable time as taking care of a yard can take many hours every week, especially if you have a larger property
Loss of a beautiful appearance as the inability to keep up with all the work can leave plants and grass less vibrant and healthy
For these reasons, trying to handle all of your lawn care duties, especially fertilizing and applying products to keep your plants healthy, can be extremely difficult.
What Are The Benefits Of Professional Lawn Care?
At Trees Hurt Too, Inc., we provide many customizable lawn care plans to fit your needs. We use a combination of organized pesticides, fungicides, and fertilizers to keep your property green, healthy, and pest-free. We will come to your home or business multiple times per year, and we provide specialized services such as disease management and carbon-based fertilization that are natural and effective.
With many years of experience, we know which products to use and the correct way to apply them, and we can also save you a lot of time and stress. Overall, the simplest and most effective way to keep your lawn bright, green, and healthy is through ongoing professional lawn care.
Contact Us Today To Learn More
With Trees Hurt Too, Inc., you'll be getting all of your lawn care needs met and exceeded. We provide both pest control and comprehensive yard services such as tree, vegetation, and lawn health.
We also provide both residential and commercial pest control services, and we focus on providing eco-friendly products that are safe for you, others around you, and even pets.
With Trees Hurt Too, Inc., you can trust that you're getting the best lawn care and pest control possible as we are BBB accredited, ISA members, and a certified applicator in Texas for many categories including lawn and ornamental plants. We even provide free quotes, so it's simple to get started. Just give us a call or send us a message online.
Previous
Next