The Benefits Of Pre-Emergent Weed Control For Your Arlington Property
January 15, 2021
Unless one is a farmer or gardener, they probably wouldn't put that much thought into lawn care. The average person believes that keeping their land neat and cutting the grass is all there is to maintenance. Those basics are essential and important, but there's more to have in mind. Weeds are the enemy of any Arlington home or business owner who wishes to have a beautiful yard.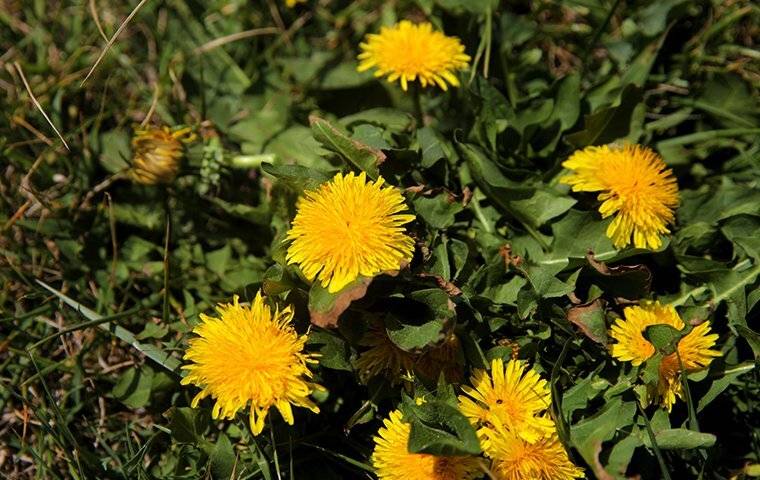 Weeds are so harmful, they are considered pests. Unlike the majority of plants, they don't provide any natural nutrients or food. On top of that, they are a hideous eyesore and challenging to manage. Since they can grow wildly at the speed of light, it would be wise to learn about pre-emergent control methods from Trees Hurt Too Inc.
What Harm Can Arlington Weeds Do? What Is Pre-Emergent Weed Control?
In many ways, weeds can be ruinous. Their development process is aggressive, as they pull necessary resources away from healthy greenery. Key elements are nutrients, water, air, and space. Case in point, they immediately soak up fresh fertilizer ahead of grass. The favorable and steady growth of the right plant life is inhibited. In the end, positive organisms will be destabilized and the land will be susceptible to infestations by insects. Droughts and diseases may also come about. The weeds will eventually overrun the territory, creating a discolored and arid appearance.
Common weeds in the area include:
Crabgrass: This clumpy and hairy species is known for spreading. Its flat 8 inch leaves have a distinct mid-vein and are supported by a flattened, purplish stem. The spiky seed heads can be 5 inches long.
White Clover: Don't let the appeasing looks of this weed fool you. It can be destructive. Leaflets shaped like an egg adorn its compound leaves, along with white marks. The stem is topped with a white flower-head. This kind flourishes in moist and cool soil.
Dandelions: This is another pretty subtype that's actually detrimental. Wide, yellow flower-heads sit on top of a fairly thick and somewhat hairy stem. It will thrive under the sun and can tolerate various forms of soil. Regrowth from the previous taproot is possible.
Pre-emergent control involves utilizing products, such as herbicides, that will counter or block the sprouting of weeds. The agents employed may attack crucial enzymes that facilitate growth and distribution. Applying these avenues requires meticulous skill and an understanding of greenery. They have to be used at specific times, seasons, and weather conditions to ensure success. Generally, it's not helpful after a weed has arrived, hence the phrase "pre-emergent." It's strongly advised to enlist professionals for this. Mistakes can easily be made and lead to damaged vegetation or chemical exposure. Weed monitoring must be done throughout the year, with pre-emergent control at intervals.
What Are Other Ways to Prevent Weeds?
You can get the best of weeds by performing the following tasks:
Lay ground cover around plants and flower beds to crowd weeds out
Your grass and gardens should be seeded regularly
Try not to overwater or drain aerated soil
Limit evaporation water loss by using organic soil, which also nourishes and cools
Be mindful of accidental germination
Have consistent servicing by Trees Hurt Too Inc.
What Can Trees Hurt Too Inc. Do About Weeds?
As hinted by our name, we at Trees Hurt Too Inc. have a dedicated lawn care program with pre-emergent weed control. Our experienced professionals are trained to execute treatment plans with Bio nutrition, organic fertilizers, and other industry-standard solutions. All our options are safe for land, pets, and humans. Among our affordable offerings are turf restoration, tree and shrub care, insect and disease elimination, and fungus eradication. Call us today at Trees Hurt Too Inc. for a no-obligation estimate!
Previous
Next