It's Time To Talk About Fall Fertilizer In Arlington!
August 15, 2022
Nothing gives a home that finishing polish and maximum curb appeal than a beautifully landscaped yard with lush, green grass. Not only is a well-maintained lawn eye-catching, but it can do wonders to boost the value of your property. Besides, who wouldn't want to have the most coveted lawn in the neighborhood?
We at Trees Hurt Too, Inc. work hard to deliver the most effective lawn care and pest control in Arlington for our residents. We provide the best lawn treatment service to keep your property as impressive and attractive as possible, season after season.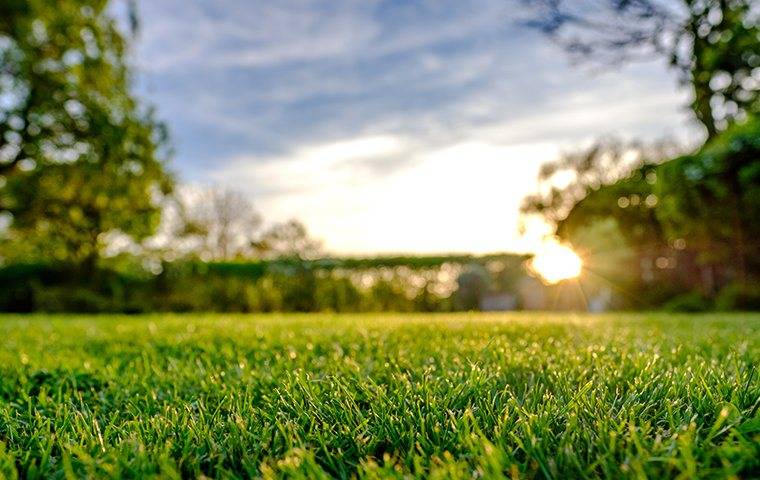 The Best Time To Fertilize For A Greener Lawn
Although most property owners realize the importance of fertilizing their lawn, some may be confused about the best times to fertilize. Depending on your location, it is best to fertilize your lawn between March and April and when the ground temperature is around 55°F. Additionally, it is ideal to wait and apply fertilizer after watering your yard for a few days, either by a sprinkler or rainfall. As beneficial as incorporating fertilizer into your regular lawn care maintenance routine is, too much of a good thing can cause detrimental effects. Keep full feedings to about five to six times per year when your lawn is growing at its most rapid pace.
Benefits Of Fall Lawn Fertilization
Unless you're planning to xeriscape your property thoroughly, chances are you have grass that needs tender loving care to flourish. One of the most effective methods in keeping your grass green and lush, even with the cooler weather of fall, is to have your lawn fertilized. Take a look at some of the following benefits of using fertilizer in the fall:
Repairs and revitalizes your lawn.
Gives the roots a nutrient boost before winter.
Allows moisture to better absorb the fertilizer with the cool morning dew.
Lets your lawn get a strong head start going into next spring.
Fertilization is not just a "spring thing," as many people believe. Regular maintenance in the offseason ensures that your grass has all the nutrients it needs to get through winter and be in tiptop shape when spring rolls around. So, contact qualified lawn care specialists near you to schedule lawn fertilizer service.
Why You Shouldn't Skip On Fertilizer
It seems like everyone is trying to find the quickest route to achieve maximum results. And although there are situations in which shortcuts work well, skimping on essential steps with your lawn care can end up undoing all the hard work it took to make your grass healthy in the first place. Scheduling a regular fertilizer treatment will ensure that your lawn remains the way you want it. You wouldn't go an extended period without adequately fueling your body with all the nutrients it needs to thrive, and your lawn requires the same attention.
The easiest way to stay consistent with your landscaping upkeep is to contact a reputable lawn service in Arlington for regular care.
Let The Professionals Handle Your Lawn Fertilization In Arlington
As handy and convenient as do-it-yourself (DIY) and home remedies can be, there are specific tasks that knowledgeable professionals do best. Lawn care specialists can thoroughly assess your landscaping and recommend the most effective fertilizer treatment services to make it healthy again.
At Trees Hurt Too, Inc., we have staked our reputation on providing the best lawn care treatment services with a superior customer experience, making us the number one choice in keeping Arlington properties beautiful. We offer all-natural options that ensure your family's health and safety and do not adversely impact them. Reach out to us today to request your free consultation.
Previous
Next