It's Time To Fertilize The Shrubs & Trees In Your Arlington Yard
March 15, 2021
We all want green and healthy yards, but this requires more than just regular watering and weeding. To truly protect your yard from destructive pests or fungi, and to make sure they have all the vitamins they need to thrive, you need professional help. Learn how Trees Hurt Too offers superior guidance and protection for your Arlington yard.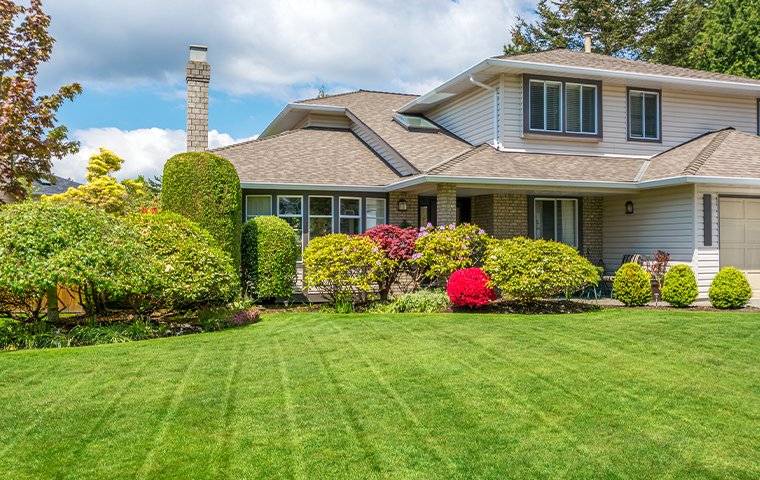 What Damages Your Plants?
People tend to think that plant health is a simple concept: keep up on watering, limit weeds in your soil, and maybe lay down the occasional fertilizer. The truth is that many unseen things can threaten the health of your lawn and decorative plants, and most people don't have the know-how to really address them. Here are just some of the things that professional yard specialists can protect from better than anything else:
Disease: From bacteria that can take hold of your soils to root blights that can kill entire trees, only tree doctors can diagnose these issues and treat them before they become bigger problems.
Pests: The other serious health risk for plants are the yard pests that can strip them of their protective leaves or wood-boring insects that can turn tree limbs into structural hazards.
Fungi: The other kinds of organisms that can harm your plants are the fungi that can grow deep in the soil and starve plant roots of needed nutrients.
The Best Way To Keep Your Yard Healthy
Rather than try and combat all that on your own, the best protection for your yard comes from experts. At Trees Hurt Too, our tree doctors and lawn specialists know how to check for all those factors that might harm your plants' growth. From the complex biology of plants to the chemistry knowledge that goes into balancing your soils, there is truly no substitute for knowledgeable lawn care professionals. Not only does our superior understanding help keep your yard healthy, expert assistance is cheaper in the long run, especially when you consider that store-bought products often don't fully work.
Our Effective Plant Care Solutions
We don't just talk the talk, either, we walk the walk. From commercial landscaping to residential lawn care, we have the track record to prove our claims. Here are the effective and proven services that we offer:
Pest Control: The only way to keep out yard pests, which can invade from under the soil, is with inspections and treatments by experts. We offer exterior and interior pest elimination, as well as preventative treatments.
Weed Control: Anyone who's spent an afternoon bent over picking weeds knows that it's much better to prevent them than have to pull them up by hand. Our weed control programs quickly and easily eliminate weeds and prevent future outbreaks from taking hold.
Total Package: To protect from all the threats that might hit your yard, we offer all our care services in one affordable package. For the best bang for your buck, this is the recommended choice.
Contact Us Today
It's never too late to get started on professional lawn care. The result of complacency is often a nasty surprise that leads to costly destruction. This is why a proactive approach is best, and only experts can spot problems before they are obvious. Even if you just want an inspection by a trained pair of eyes, our staff is eager to help. Our friendly and knowledgeable staff will prove to you why a partnership with us is the best way to catch all the problems that can plague a yard. Don't be caught by surprise by damaging issues like pests and fungi, which can grow out of control and even threaten your interior. Instead, contact Trees Hurt Too today to get started on overall protection.
Previous
Next